Lusk, WY Lodge News
Brutal Cold Does Not Deter Santa Seekers
Lusk Lodge held its annual Christmas Dinner on December 14. A good sized crowd was on hand despite the -10F temperatures outdoors to enjoy a fine dinner of ham and scalloped potatoes prepared by the lodge.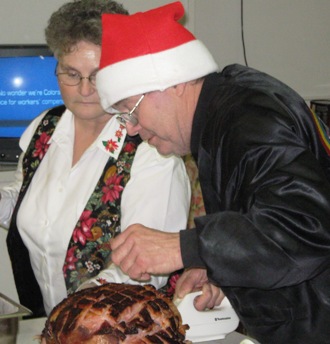 Here Glenn Taylor and Margot Pronger cut one of several hams.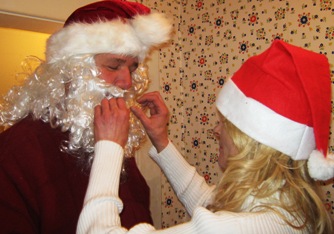 Santa arrived and Elf of the Year Lore'A Skinner helped Santa defrost his beard.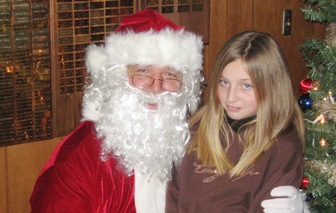 Stevie Mellott was one of many youngsters who visited with Santa about their Christmas wishes.

A good time was had by all and the reindeer did only minimal damage to the lodge roof. Santa was heard to exclaim as he rode out of sight...
Merry Christmas to All and to All a Good Night!!





---
Back to top