Lusk, WY Lodge News
Lodge Donates Dictionaries to 5th Grade Class
Lusk Elks Lodge donated dictionaries to all the 5th graders at Lusk Elementary and Middle School.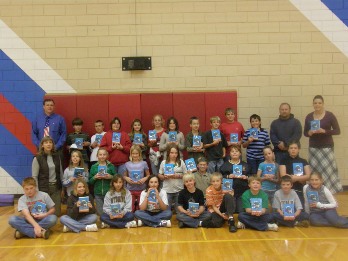 Here Youth Activities Chairman Todd Skrukrud is pictured with the 5th grade class, along with Principal Mike Estes and teachers Sandra Johnson and Lacey Lingelbach.

This popular program has been ongoing for several years and the students really seem to enjoy having their very own dictionaries.

---
Back to top