Lusk, WY Lodge News
Elks Soccer Shootout 2008
Lusk Elks held its 2008 Soccer Shootout at the Northside Park on Sunday, October 5.

The winners were: Under 7 Girls, Emily Pena, 1st Place; Taylor Gaukel, 2nd Place; Under 7 Boys, Taj Woodington, 1st Place; 8-9 Boys, Jake Heil, 1st Place, Steven Daniels, 2nd Place; 10-11 Boys, Logan Lamar, 1st Place, Derick VandeBossche, 2nd Place;
12-13 Girls, KaciJo Skrukrud, 1st Place, Kiffany Skrukrud, 2nd Place; 12-13 Boys, Denton Shaw, 1st Place, Matt VandeBossche, 2nd Place.

The first place winners will advance to the Wyoming State Soccer Shootout in Casper on Saturday, November 8, 2008.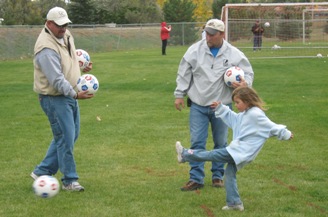 Here Under 7 Girls Winner Emily Pena kicks as Soccer Shootout Chairman Todd Skrukrud and Football Coach Matt VandeBossche look on.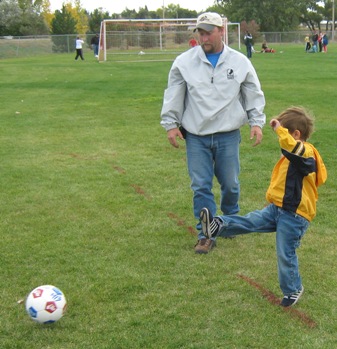 Under 7 Boys Winner Taj Woodington kicks a goal.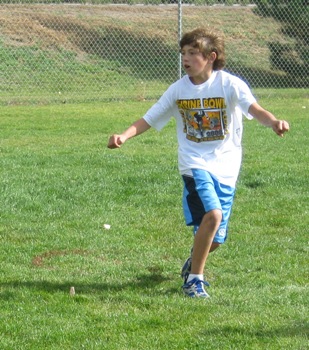 10-11 Boys 2nd Place Winner Derick VandeBossche
shows his kicking form.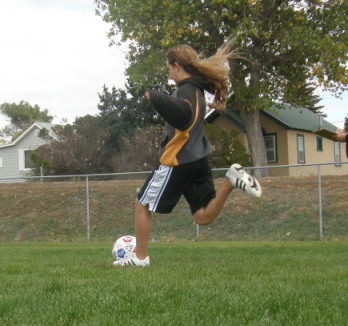 12-13 Girls Winner KaciJo Skrukrud kicks with style.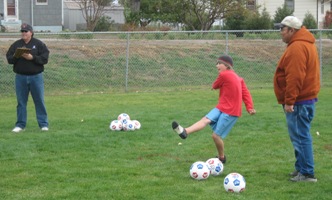 12-13 Boys Winner Denton Shaw kicks as Rod Jones and Walt Wasserburger look on.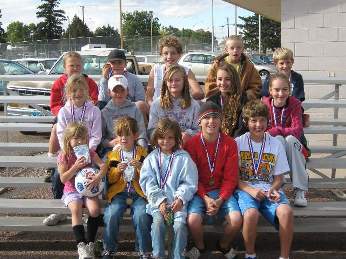 Here all of the 2008 Soccer Shootout Contestants pose for a group photo.

Congratulations to the winners and thank you to Soccer Shootout Chairman Todd Skrukrud and all the volunteers who helped make this years Soccer Shootout a success.





---
Back to top