Pawhuska's First Elks Lodge was designated Pawhuska Lodge #1177, in the early 1900's. Exalted Ruler Owen Hall, and Secretary E.R. Smith.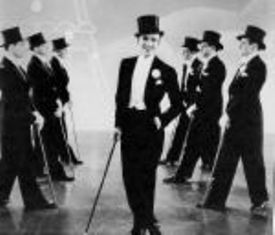 Stories have been told by personal accounts that the Members wore Top Hats and Tails, and would drive to Bartlesville to pick up a Band that would be performing within the Lodge that Evening,the bands would show up from Kansas City via train, then Members would drive them to the Lodge, which was located approximately where Lowery's in now on Main St. Then they would drive them back to the depot. Activities were Grand Gala events.

Pawhuska was host to the State Convention back in the 1930's

Pawhuska #1177 surrendered their Charter.

Pawhuska once again applied for and was Chartered as Pawhuska Lodge #2542, in 1976, and the Lodge was located downtown on Main St.

Through hard work and some dedicated members Pawhuska Lodge #2542, was re-located to its present location, west of town.

We are very proud of our facility, but our members are our greatest asset. Early Pawhuskans and Members had a vision and a dedication to getting the job done, we stive continually to make them proud of US.....