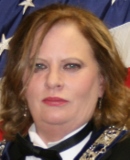 Happy New Year !!
We are hitting this year running. We have our first Red Cross Blood Drive on January 11th. If you can donate please sign up on their web page. Invite a family member, friend or neighbor.
I am excited for our first function this year!
ELVIS IMPERSONATOR
See details on front page.
Come down and enjoy the entertainment, socialize with some fellow Elks.
All money raised will go to Elk Charities!
If you have any questions or suggestions please let me know. Send me an email or text message. My phone number is (562) 832-2812. My email is wlc2720@aol.com. I will get back to you as quickly as I can.
Your Sister in Elkdom
Wanda Cook
Leading Knight