Golf Tournament
In Memory of PER Tim Gibbons
March 27, 1958 – April 4, 2008
---
Monday, August 3rd, 2008
Crabmeadow Golf Course, Northport, NY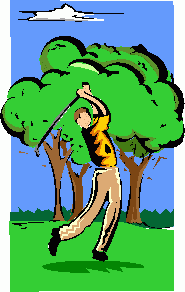 The 31st Annual Anthony "Biff" Bifulco Golf Tournament, this year in memory of PER Tim Gibbons, at the Crabmeadow Golf Course in Northport has come and gone. Timmy made sure we had a glorious day. The weather was spectacular -- probably, the nicest day of the summer.

The day began a buffet breakfast, then it was onto 18 holes of golf for 113 golfers, followed later by cocktails & hors d'oeuvres, dinner and trophy/award presentations at the lodge. What a way to spend summer Monday and help those in need at the same time. Everyone, golfers and volunteers alike enjoyed themselves immensely. The money raised each year at this great event helps support the charitable work of the lodge throughout the year. And this year we did better than we have in recent years.

Our thanks to Ray Sipel and the entire Golf Committee, Gordon Beaubien, Walter Kostrzewski, George May, Stan Sielaff, Dick Mustapich, Jim Gallagher, Harvey Denis, Howard Multer
Bill Martin, Bob DosSantos and Dan Phelan and all the other volunteers for a fantastic job!
---
Back to top