Lodge #146 Guest Book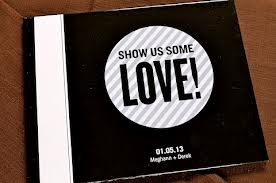 ---
from Greater Wildwood, NJ, Lodge #1896
My company is headquartered on Elm Street so I am frequently in the area and look forward to stopping in and saying hi!
Posted 03/22/2022 at 2:27 PM
---
from Port St. Lucie, FL, Lodge #2658
Do you do ly?
Posted 05/26/2019 at 3:49 PM
---
from Victorville, CA, Lodge #1877
Very nice site
Posted 02/09/2016 at 5:45 PM
---
Great to visit with you guys today. I am proud of all you do for our community.
Posted 07/23/2015 at 3:47 PM
---
from Skowhegan-Madison, ME, Lodge #2531
Very impressive newsletter! I'm the assistant public relations chair for the Maine Elks Association, so I'm looking for some new ideas for our lodges with less-than-attractive newsletters.
I've visited both your new and old lodge! I remember stopping by on my way back from Fort Devens in my camouflage uniform about 20 years ago and staying for an initiation. I sure stood out in the crowd. LOL
Posted 02/09/2013 at 4:28 PM
---
from Lancaster, CA, Lodge #1625
I am from Lancaster CA. I'm a 47 year Life Member there and just relocted to Bow New Hampshire. Just checking into your website and it is one of the better ones I have looked in the area. The wife and I are looking forward to visiting your lodge in the near future. Maybe even tonight if she gets back from the North country early enough.
Posted 09/07/2012 at 11:55 AM
---
from Prescott, AZ, Lodge #330
Greetings from Prescott Lodge #330 "Mother Lodge of Arizona". In December of 1895 a group of enterprising businessmen in Prescott, sturdy products of the early west, charted the original petition for a dispensation and later established the Prescott Lodge. Prescott and Prescott Valley, Arizona, are located about 90 miles northwest of Phoenix. With our mile high elevation (5230 ft), the cities enjoy a four-season climate with both mild winters and summers. Check out our elks.org page. We have a very content rich elks.org site. Featured pages are [Facilites], [Officers], [Elks'n the News], [Extra Pages](includes rich history of our lodge) and especially our [Photo Gallery]. If you have time after looking it over please sign our [Guest Book]. Thank you
Posted 05/09/2012 at 5:49 PM
---
from Manchester, NH, Lodge #146
HI WHAT NIGHT AND TIME IS YOUR Karaoke NIGHT.Thanks.
Posted 05/05/2012 at 7:49 PM
---
from Westwood, NJ, Lodge #1562
Hello, I'm hoping to move to the Manchester area in the Spring. Will be looking to demit.
Posted 01/19/2012 at 5:59 AM
---
from Melrose, MA, Lodge #1031
Hi could you send me another email with the steps to demit to your lodge again. I deleted the last email by mistake. I am ready to start the process asap. I just had to wait for the holidays to end. Thanks Joe McGuire
Posted 12/29/2011 at 11:21 AM
---
from Melrose, MA, Lodge #1031
I am a member in Melrose Ma and will be interested in demitting up to this lodge. I live up here and don't make it down there as much anymore.
Posted 09/14/2011 at 4:00 PM
---
from Dover, NH, Lodge #184
Nice looking webpage and Newsletter Manchester! Can't wait to see the new digs. Allan and Janine, Dovah!
Posted 07/11/2011 at 4:45 PM
---
from Bangor, ME, Lodge #244
Greetings from Bangor Maine Lodge #244. I just recently had the pleasure of meeting three of your members at our lodge. The meeting was most enjoyable. We are always glad to welcome our brother Elks. I hope to visit your lodge soon. Elks care, Elks share.
Posted 02/20/2011 at 2:27 PM
---
from Nashua, NH, Lodge #720
Hello, The Wiz and I are members of the Nashua Lodge of Elks #720. In the last couple of years we have entertained at both the Nashua NH and Billerica Ma lodges.It doesn't matter if we are doing Karaoke in the grill room or doing one of there functions a great time is had by all. We are very unique and do a lot of different things to entertain our guests. I would like the chance to meet with you and show you a small footage of what we have to offer. Hope to hear from you Thankyou DEE (978-337-2870)
Posted 06/07/2009 at 9:07 PM
---
from Mankato, MN, Lodge #225
Iam looking To rent on Jully 25 09 Which is on saturday Between 5pm to 12pm or 1am or You can call me to my cell Phone At 6034861010 Thank You
Posted 06/02/2009 at 10:46 PM
---
from Watertown, NY, Lodge #496
Greetings from ER Tim Griffith and Members of Watertown, NY Lodge 496 "Gate Way To The 1000 Islands"
Winter has just about left our neck of the woods, and the geese are heading back to the north country. Its warming up and maple sap is starting to run. Can't wait to have some fresh New York State maple syrup!
Just stopped by to say hello and view your web page, maybe get some new ideas.
If your are in our area, why not stop by and say Hello! You can find directions to our Lodge on our web site under Links.
Thanks, Ed Becker, Lodge Webmaster, biged.7837@verizon.net
Posted 03/18/2009 at 9:57 AM
---
A recent loss in our family has opened my eyes to the wonderful things the Elks do for our community. My cousin, who lived in Mass, recently passed away, but among all the saddness was a sense of everlasting rememberance. I was very moved by the brotherhood of the Elks. My husband and I talked about it after and wondered if there was an organization near us, and what works are they doing in our community that we have overlooked and not appreciated. We want to thank you for all you do and for the pride you instill in one another. My cousin was a great person, but I am even more proud of him knowing how much he gave of himself for the good of others.
Posted 01/31/2009 at 8:13 AM
---
Posted 04/16/2008 at 3:10 PM
---
Hi from Lodge 1228 Ft Myers Fl, We moved here from Ft Myers beach fl in June We are looking forward to dropping in to see your lodge & maybe attending some of your dinners dances etc. Looking to find the closest to manchester NH Don & Nettie Massucco
Posted 10/19/2007 at 11:07 AM
---
Hi, looking to rent the Hall on April 28th. Sister in law is an Elks member in Haverhill MA.
Thanks
Posted 03/27/2007 at 9:13 AM
---
from Weymouth-Braintree, MA, Lodge #2232
Drove by your lodge last week, will try and stop in this week and make sure that the beer is cold enough.
Posted 02/08/2007 at 5:30 PM
---
Duncan Lodge #1446 is proud to sign your guest book. Welcome to the Elks VHP! It is great to see other Elks Lodges using the web. Our Lodge 1446 is also on the Elks page, please drop by and sign our guest book. We also have our own web page listed as: www.duncanelksclub.org. We have a 18 hole golf course, pro shop, ballroom, dining room, swimming pool, card room, lounge, and 19th hole. If you or any of your members are ever in Duncan, Oklahoma, please stop by and play a round of golf and have dinner. We would love to have other Elks come and see us.
Sam Amerson
Posted 10/06/2006 at 6:37 AM
---
from Winthrop, MA, Lodge #1078
Greetings from Winthrop MA. Lodge #1078, If your ever in our area be sure and stop in. You can also click on over check out our web page and sign our guest book. Our Lodge is minutes from Boston, in 2007 we are celebrating 100 years of Elkdom Bob Gillis Lodge Historian
Posted 09/25/2006 at 4:03 PM
---
from Smithtown, NY, Lodge #2036
Greetings from Smithtown NY Lodge #2036 If your ever in our area be sure and stop in. You can also click on over check out our web page and sign our guest book.
Andy Wolke #2036 Web Master.
Posted 09/13/2006 at 8:05 PM
---
from Waterbury, CT, Lodge #265
I will be in the area next week Aug 1-4 And will be stoping in.
Posted 07/29/2006 at 12:07 PM
---
jkezjjkdfjkjkfdjkfdjfkjk
whoooooooooooooooooooooooooo
Posted 07/24/2006 at 11:59 AM
---
from Manchester, NH, Lodge #146
Just checking the site. Hope to get back over to the lodge some day to see the members but deeply involved in other activites at present.
Posted 06/13/2006 at 2:38 PM
---
from Johnson City, NY, Lodge #2821
coming to Bedford in july for a wedding(my son's) checking to see what lodges were in the area--might see you --coming july 21-22
Posted 06/11/2006 at 8:58 PM
---
Have a handle on the website
Posted 05/29/2006 at 7:07 PM
---
from Burlington, VT, Lodge #916
Posted 05/16/2006 at 6:40 PM
---
from Cape Coral, FL, Lodge #2596
Was trying to find the lodges in the area of UofH, where my daughter goes to school.
Posted 03/22/2006 at 3:28 PM
---
from Springfield, OR, Lodge #2145
i will be in your area on the week of april 15 thru the 23. i am looking forward to seeing your lodge.
Dave Davis
Leading Knight
Springfield,Or. #2145
Posted 03/22/2006 at 2:01 PM
20222022Server: www