Lodge #8 Home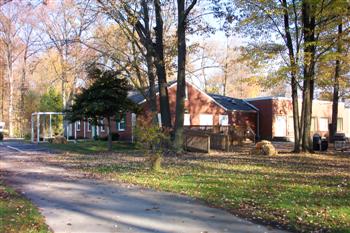 MESSAGE FROM OUR EXALTED RULER:
Welcome to Lodge #8 from Past State President Frank King, is our ER this year. Welcome to February 2013 time sure does fly! Meetings will be Feb 4th PER's in the chairs and Feb 18th. Reminder the nominations for officers for the upcoming year is the meeting on Feb. 4th with elections on Feb 18th. A Valentines Dance will be held on Feb. 9th featuring Perfect Alibi tickets are available at the bar, $10.00 per person.
Of course our lodge continues to be busy with Corn hole - Cards - Darts - Dancing --- ' fill in the blank....
Come enjoy the fun!
Frank King ER, PSP
**********NOTE********
Don't forget if you have any ideas for activities or events, let us know so that we can plan for the future.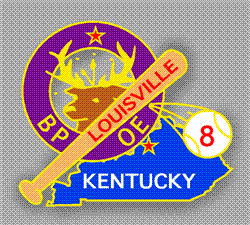 SPECIAL NOTE:
HALL RENTALS
As you all know, our back hall is available for rental. Please encourage your friends and families to use our facility for their wedding receptions, reunions, parties, meetings, etc. Call the Lodge and ask for John Delker.
Lodge Happenings!
______________________________________________________________________
POOL IS Closed
Applications for next season will be available with various discounts ... check with the lodge.
_______________________________________________________________________________________
_______________________________________________
FROM THE POOL
The POOL MEMBERSHIP - AVAILABLE
Applications will be sent out for the 2013 season soon, but if you have misplaced yours, or want to join, applications are available at the Lodge. JUST RING THE DOOR BELL IF YOU ARE NOT A MEMBER OF THE LODGE.
The Pool Committee
*************NEWS LETTER NOTES*****************
Please send your articles and information to Jim Frederick. You can leave it at the bar or the office or better yet e-mail it to Jim Frederick -james.frederick@insightbb.com by the 15th of the month.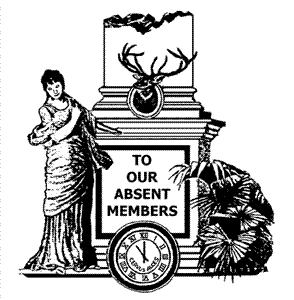 Please remember all our members and their families that we have lost during this past year.
**********************************************************
In Memoriam
All Elks many good deeds are forever written on the tablets of love and memory and in the minds of those who know them.
**********************************************************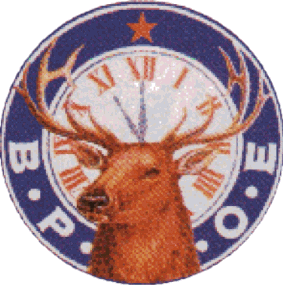 SCHOLARSHIP Winner
Our Lodge has had one $1,000.00 winner for the State Elks Scholarship. If you don't apply you can't win!
ENF EVENTS
Elks National Foundation Now is the time for everyone to start thinking about your annual contribution to the Elks National Foundation. Your donations help support our Lodge and the State Association in the funding of Hoop Shoot, Elks Drug Awareness, Community Investments, Soccer, Educational Programs, Most Valuable Student Awards In past years(Kentucky received three $4,000 winners), Legacy Awards totaling $12,000, National Veterans Service Commissi.on ($7,860), etc. Last year Kentucky Lodges donated a total of $49,982.76 to the National Foundation, but we will receive back from the Foundation a total of $77,280, $1.54 for every $1.00 donated.
Louisville Lodge has been a leader in our endeavors. Please mail your check to the Lodge, bring your donation and leave at the Bar or you can give your check to me at Lodge meetings. Checks are to be made out to Elks National Foundation or ENF. All donations are tax deductible.
More information to come in a later Newsletter.
Edward C. Black, ENF Chair
Veteran's Affairs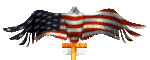 FUN THINGS TO DO AT LODGE 8
Cornhole League - Euchre League - Dart League - Peanuckle We are looking to start a Peunuckle league one Thursday a month see Mark Walters if you are interested.
Congratulations to our Essay Contest Winners
Senior Division 7th & 8th grade 1st Emily Coy Ascension School 2nd Julie Gnaddinger St Gabriel School 3rd Evan Campbell St Martha School
Junior Division 5th 7 6th grade 1st Caroline Cunningham St Agnes School 2nd Jay Scott St Martha School 3rd Mary Fultz St Agnes School
**LADIES' AUXILIARY** The Ladies Auxiliary meets every first Tuesday of the Month at 7:30. If you are a wife of an Elk Member or Female Elk - please join use. Sign up forms are at the bar.
Marilyn Ringenberg Ladies Auxiliary President
****LODGE HOURS****
Monday through Thursday 1:00pm. until 11:00pm. Friday and Saturday Noon until 1:00am. Sunday 1:00pm. until 10pm.
*******NOTE*********
CORRECTION ON EMAIL ADDRESS If you had trouble emailing Kathy Haire to get the news letter emailed to you --- it is
kahairejr@bellsouth.net
NOTES FROM WEBMASTER
Have you gotten your elks.org password yet? It opens up many doors on the Elks website, copy and paste this link to register. Follow the instructions to register - it's that easy and free!
http://elks.org/members/MembersLogin.cfm
JOIN THE KYELKS.ORG/BLOG
Go to the State Website KYELKS.ORG and click on the Elks News page - the link to the BLOG is on that page. All you have to do is subscribe to the blog with your email address - this will enable you to keep up with sickness and distress of members across the state, also any important messages that may be needed.
*****NOTE*****
Are you interested in going GREEN help save the trees -- one way is to get on our Lodge email list and your News Letter can be emailed to you. If you are interested in this please email
kahairejr@bellsouth.net
**********************
Any questions contact the Lodge at 491-8335.
Our Lodge meetings are on the first & third Mondays of the month at 7:30 p.m. Meeting Directions: 2824 Klondike Lane Louisville KY

---
Back to top