Lodge #8 Home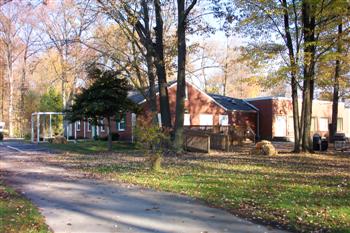 MESSAGE FROM OUR EXALTED RULER:

Welcome to Louisville Lodge #8. Ron Caffee is our ER this year.
Exalted Ruler Message
Well, first of all let me start off by saying a "big thank you" to the 19 Lodge #8 members who accompanied me to New Orleans for the 150th Grand Lodge Convention. The Convention itself was very informative and I will give a report on the trip during our first August meeting.
The Monday lunch crew is in full swing with Randy (Rotten) Willinghurst, Jerry (Pull Tab) Wilhelm, Tony (Hatman) Hattemer, Julie (Black Widow) Caffee doing a great job.
Of course our lodge continues to be busy with Corn hole - Cards - Darts - Dancing --- ' fill in the blank....

Come enjoy the fun!
Ron Caffee ER



**********NOTE********
Here is a link to our Flag Day and Retirement Ceremony courtesy of Lodge Member Mark Lisney
https://www.dropbox.com/sh/3cmgzdrlcdhuaeu/AAAHgFekmtuBSfoP9X8GGJzia


Don't forget if you have any ideas for activities or events, let us know so that we can plan for the future.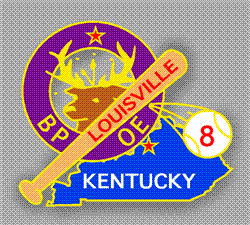 SPECIAL NOTE:


The Legendary Lodge #8 has a new history book available. It is a timeline from 1877 through today and is full of one of a kind photos, articles, and documents that detail the unique history of Elkdom's fifth oldest Lodge. It is priced at $15.00 plus postage. For more information please contact Terry Akin, PER, Historian at terryakin@windstream.net or inquire within the Lodge.
The Elks National Drug Awareness Program strives to teach all children and parents about the dangers of illegal drug use and prevent the abuse of legalized and prescription drugs. As the largest volunteer drug awareness program in the United States, the program relies on state, district and Lodge volunteers to promote a drug-free lifestyle. By taking pride in America's communities and youth, the program takes action against youth drug use through education and inspiration.
Every year, the Elks Drug Awareness Program hands out more than seven million pieces of anti-drug literature to parents, teachers and kids. The brochures are primarily distributed through the program's 90 drug education trailers, which travel to community gatherings, such as fairs, picnics and sporting events. On June 27th and 28th at the St. Martha's Picnic the Elks Drug Awareness Trailer was manned by the following Elks Lodge #8 members: Terry and Fran Aiken, Jerry and Sandy Ebertshauser, Julie Caffee, Marty Harbolt. Maggie and Emma Sieg




HALL RENTALS

As you all know, our back hall is available for rental. Please encourage your friends and families to use our facility for their wedding receptions, reunions, parties, meetings, etc. Call the Lodge and ask for Tom Walsh.

Lodge Happenings!

______________________________________________________________________

POOL IS OPEN

Applications are available for the 2014 Swim Season. The pool is open and in full swing. We have had steady crowds and great weather almost every day. Please remember that our pool survives by its membership and volunteers. We are always looking for some form of help and it will not require a great deal of your time. Any help is welcome and appreciated!

_______________________________________________________________________________________

_______________________________________________

FROM THE POOL

The POOL MEMBERSHIP - AVAILABLE
The Basketball goal has been installed and we have hooked up our volleyball net. While the weather hasn't allowed for many games it won't be long before we will be into some serious water volleyball games.
NEWS FROM THE POOL
The Adult Swim night will be rescheduled due to the recent bad weather. Movie night and splash party is still scheduled for July 25th and attendees can vote for the movie that they want to see. Sunday July 27th from 6 pm – 9 pm Louisville Dive will be back for an adult only introduction to SCUBA class. No gear needed, everything is supplied and it is FREE!!!!

Remember we will be back to school hours starting August 13, however with enough interest we may be
open a day or two during the week while the kids are at school so the adults can continue to enjoy the
pool. This will be determined by interest and participation. It's been a great pool season so far although a
fast season.
Pool Committee

Applications have been sent out for the 2014 season, but if you have misplaced yours, or want to join, applications are available at the Lodge or can be downloaded from our FaceBook Page.
For Up To Date information about our pool which will include various events and parties we will also keep you updated on Pool closings due to maintenance or weather issues.
Join our FaceBook Page: https://www.facebook.com/Elks8Pool or Follow us on Twitter @elks8pool
These resources are something you will find very helpful throughout the entire year.

The Pool Committee

*************NEWS LETTER NOTES*****************

Please send your articles and information to David Bratcher. You can leave it at the bar or the office or better yet e-mail it to David Bratcher at David_Bratcher@yahoo.com or call 502-558-4304 by the 15th of the month.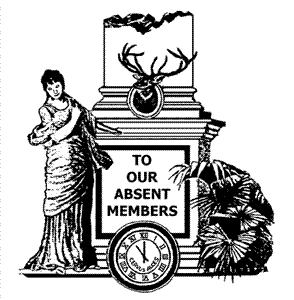 Please remember all our members and their families that we have lost during this past year.

**********************************************************

In Memoriam

All Elks many good deeds are forever written on the tablets of love and memory and in the minds of those who know them.

**********************************************************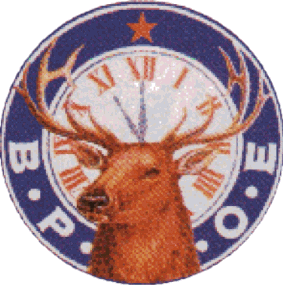 SCHOLARSHIP Winner
On March 11th, Lodge #8 was graced with the presence of nine of our community's finest students.
Bryan Birk, Nicole Smith, Courtney Klein, were our patriotic essay winners and they
entertained us with a reading of their compositions. Their entries have been submitted to the State
competition and we should know the results soon.
Kristen Reesor and Joshua Kotter were the winners of our Judy Lindsey Memorial Scholarships and both
won a State Scholarship.
Jenna Farineau was the winner of the first Jackie Polsgrove Memorial Scholarship.
All three delivered terrific speeches that were addressed to the younger winners and gave them
valuable insight in how to prepare for their college preparations. Their advice could help many of us
older kids too.
If you don't apply you can't win!



ENF EVENTS

Elks National Foundation Now is the time for everyone to start thinking about your annual contribution to the Elks National Foundation. Your donations help support our Lodge and the State Association in the funding of Hoop Shoot, Elks Drug Awareness, Community Investments, Soccer, Educational Programs, Most Valuable Student Awards In past years(Kentucky received three $4,000 winners), Legacy Awards totaling $12,000, National Veterans Service Commissi.on ($7,860), etc. Last year Kentucky Lodges donated a total of $49,982.76 to the National Foundation, but we will receive back from the Foundation a total of $77,280, $1.54 for every $1.00 donated.

Louisville Lodge has been a leader in our endeavors. Please mail your check to the Lodge, bring your donation and leave at the Bar or you can give your check to me at Lodge meetings. Checks are to be made out to Elks National Foundation or ENF. All donations are tax deductible.

More information to come in a later Newsletter.

Edward C. Black, ENF Chair



Veteran's Affairs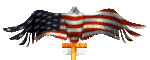 As a reminder the POW/MIA table is set up in our lodge as respect to those Armed Forces personnel who fall into this category. Please respect this table while you are in the lodge. Those who have served and those currently serving the uniformed services of the United States are ever mindful that the sweetness of enduring peace has always been tainted by the bitterness of personal sacrifice. We are compelled to never forget that while we enjoy our daily pleasures, there are others who have endured and may still be enduring the agonies of pain, deprivation and internment.



FUN THINGS TO DO AT LODGE 8

A Night of Karaoke – Friday, August 8th and August 22nd
If you would like an evening singing solo, or with friends or just dancing and listening please join us at the Lodge. Hours are 8:00 pm– 12:00 am. Any questions or additional information please contact Don Hollifield or John Doelker.
Cornhole League - Euchre League - Dart League - Peanuckle We are looking to start a Peunuckle league one Thursday a month.
Our 2014 Elks Golf Scramble will be held Sept 13 at Heritage Hill Golf Course at 8:30am. We Have the entire course too ourselves with a shotgun start. Entry fee is only $65.00 per person. We need hole sponsors for the cost of $50.00 for your sign to be placed on the tees. All donations for door prizes will be greatly appreciated. We will have food and beer back at the lodge after the golf. Applications are now available at the Lodge Bar. For donations and tee sponsorship please see Jeff "Bodeni" Feeney. (552-4638).
ARM WRESTING
On August 3rd starting at 2:00 pm we will be hosting an arm wrestling seminar and demonstration at the pool. Admission to the seminar is free but normal admission applies to the pool if you swim. Arm Wrestling is not just a sport of strength but also technique. The seminar will be conducted by Ryan Barnett currently ranked in the top 20 nationally and will be featured next season on the TV show "Game of Arms."



Congratulations to our Essay Contest Winners

Senior Division 7th & 8th grade 1st Emily Coy Ascension School 2nd Julie Gnaddinger St Gabriel School 3rd Evan Campbell St Martha School

Junior Division 5th 7 6th grade 1st Caroline Cunningham St Agnes School 2nd Jay Scott St Martha School 3rd Mary Fultz St Agnes School




**LADIES' AUXILIARY** The Ladies Auxiliary meets every first Tuesday of the Month at 7:30. If you are a wife of an Elk Member or Female Elk - please join use. Sign up forms are at the bar.
Greeting Ladies,
Our July meeting brought another new member, Mary Shipp. WELCOME MARY! Lets keep the new
members coming!

A big "THANK YOU" goes to all that helped with the face lift of our memory garden…Nugent Sand,
Jeanne Boyd, Jules Caffee, and our special back saving next door neighbor, Doug Pifer and any and all
that were not mentioned. Shelley Frank has taken on the task of giving the memorial stones face lifts and
will welcome anyone who would like to help. Also, she asks if you have placed a stone in the garden and
know the dates for the stones to please give her that information. If you haven't strolled by the garden
lately, please do, you will be certain to enjoy!

On August 5th we will have our Potluck dinner and meeting. Fried chicken and dessert will be provided,
so please bring your favorite side along with a copy of the recipe. We can make additional copies for
anyone who wants to try making it. HAPPY HOUR 6:30, short meeting at 7:30 pm. Hope to see you all!
Pat Seybold,
Ladies Auxiliary President




****LODGE HOURS****

Monday through Thursday 1:00pm. until 11:00pm. Friday and Saturday Noon until 1:00am. Sunday 1:00pm. until 10pm.

*******NOTE*********

CORRECTION ON EMAIL ADDRESS If you had trouble emailing Kathy Haire to get the news letter emailed to you --- it is

kahairejr@bellsouth.net

NOTES FROM WEBMASTER

Have you gotten your elks.org password yet? It opens up many doors on the Elks website, copy and paste this link to register. Follow the instructions to register - it's that easy and free!

http://elks.org/members/MembersLogin.cfm

JOIN THE KYELKS.ORG/BLOG

Go to the State Website KYELKS.ORG and click on the Elks News page - the link to the BLOG is on that page. All you have to do is subscribe to the blog with your email address - this will enable you to keep up with sickness and distress of members across the state, also any important messages that may be needed.



*****NOTE*****

Are you interested in going GREEN help save the trees -- one way is to get on our Lodge email list and your News Letter can be emailed to you. If you are interested in this please email

kahairejr@bellsouth.net

**********************

Follow us on twitter! @BPOE8 and on FaceBook https://www.facebook.com/groups/BPOE8/ (it's easier to just search B.P.O.E. Lodge 8 Louisville, Ky)

Any questions contact the Lodge at 491-8335.

Our Lodge meetings are on the first & third Mondays of the month at 7:30 p.m. Meeting Directions: 2824 Klondike Lane Louisville KY





---
Back to top