Lodge #8 Home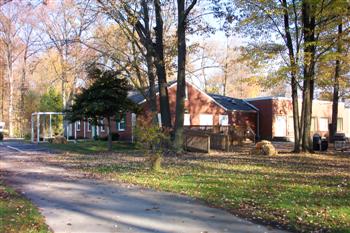 MESSAGE FROM OUR EXALTED RULER:

Welcome to Louisville Lodge #8. Ron Caffee is our ER this year.
Exalted Ruler Message
Grand Exalted Ruler John Amen has proclaimed November as Veterans Remembrance month to encourage us to find those veterans living in our communities who need our help. The Iraq and Afghanistan Wars have generated more than 2 million young veterans. Many have returned home with disabling injuries. More than 18 percent of new veterans suffer from Post Traumatic Stress Disorder (PTSD). These young Veterans and all Veterans and their families have sacrificed something for us.

In November, let's thank our Veterans and remember them in some special way. It is the least we can do. On November 9th the Lodge will be providing a special lunch for our Veterans and those Veterans we can reach in our community, please come up and support and thank our Veterans.
Fraternally,
Ron Caffee
---
---
The Monday lunch crew is in full swing with Randy (Rotten) Willinghurst, Jerry (Pull Tab) Wilhelm, Tony (Hatman) Hattemer, Julie (Black Widow) Caffee doing a great job.
$5 - Elk Lunches on Monday's 11:00 AM – 1:00 PM

Start your week off with a $5 lunch at the Elks and enjoy a delicious lunch and a contribution to
a good charitable cause.

Nov 3 Butter Beans and Hot Dogs
Nov10 Bratwurst and German Potato Salad
Nov 17 Pulled Pork and Potato Salad
Nov 24 Spaghetti and Meatballs, Salad and Garlic Bread
---
Of course our lodge continues to be busy with Corn hole - Cards - Darts - Dancing --- ' fill in the blank....

Come enjoy the fun!
---

**********NOTE********
Here is a link to our Flag Day and Retirement Ceremony courtesy of Lodge Member Mark Lisney
https://www.dropbox.com/sh/3cmgzdrlcdhuaeu/AAAHgFekmtuBSfoP9X8GGJzia


Don't forget if you have any ideas for activities or events, let us know so that we can plan for the future.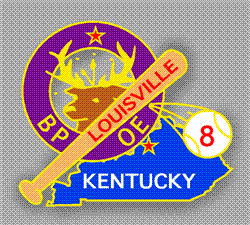 SPECIAL NOTE:


The Legendary Lodge #8 has a new history book available. It is a timeline from 1877 through today and is full of one of a kind photos, articles, and documents that detail the unique history of Elkdom's fifth oldest Lodge. It is priced at $15.00 plus postage. For more information please contact Terry Akin, PER, Historian at terryakin@windstream.net or inquire within the Lodge.
Tax Status Change
Thanks to the careful work of Tom Walsh, Lodge #8 now has a 501-C3 tax exemption which will allow the Lodge to expand our scholarship program in a number of ways. Any members who are interested in assisting our youth, please see Ron Caffee about a place on the scholarship committee. We will develop several methods that will enable tax free donations to our students and we are open for the business of helping our kids. Please find a way to donate to this worthy cause.

Terry Akin


HALL RENTALS

As you all know, our back hall is available for rental. Please encourage your friends and families to use our facility for their wedding receptions, reunions, parties, meetings, etc. Call the Lodge and ask for Tom Walsh.

Lodge Happenings!

______________________________________________________________________
NEWS FROM THE POOL
The pool is closed and water has been drained to our winter level. We are continuing to get great feedback from folks about the summer (minus the weather). We appreciate you telling us how we did and giving us your suggestions.
The Pool Committee is always looking for volunteers in various capacities. Please contact Carol Ann Malone or any of the committee members if you are interested in lending a hand.
Speaking of helping the pool, did you know a great way to help without having to worry about when you will get the time to do it is to purchase your membership for 2015 now! This is a huge help in that it gives us the cash flow to do some of the things we need to do every year in preparation to open for the season. Please consider joining now.

2015 Applications are available at the Lodge or on the pool face-book page.
Here are the links:
Facebook: https://www.facebook.com/groups/elks8pool/
Twitter: https://twitter.com/elks8pool
Thank you for your support,
The Pool Committee
*************NEWS LETTER NOTES*****************

Please send your articles and information to David Bratcher. You can leave it at the bar or the office or better yet e-mail it to David Bratcher at David_Bratcher@yahoo.com or call 502-558-4304 by the 15th of the month.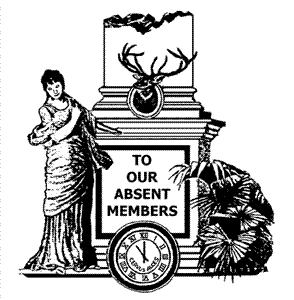 Please remember all our members and their families that we have lost during this past year.

**********************************************************

In Memoriam

All Elks many good deeds are forever written on the tablets of love and memory and in the minds of those who know them.

**********************************************************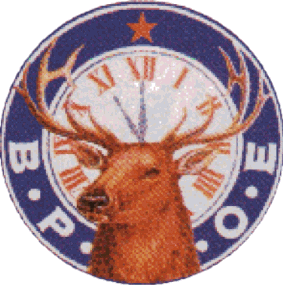 SCHOLARSHIP Winner
On March 11th, Lodge #8 was graced with the presence of nine of our community's finest students.
Bryan Birk, Nicole Smith, Courtney Klein, were our patriotic essay winners and they
entertained us with a reading of their compositions. Their entries have been submitted to the State
competition and we should know the results soon.
Kristen Reesor and Joshua Kotter were the winners of our Judy Lindsey Memorial Scholarships and both
won a State Scholarship.
Jenna Farineau was the winner of the first Jackie Polsgrove Memorial Scholarship.
All three delivered terrific speeches that were addressed to the younger winners and gave them
valuable insight in how to prepare for their college preparations. Their advice could help many of us
older kids too.
If you don't apply you can't win!



ENF EVENTS

EKS NATIONAL FOUNDATION (E.N.F.)
Now that summer has faded into the past, and the weather starts to turn cooler, we need to redouble our efforts in our contributions to the ENF. As of September 15th we have a total of $6,384.50 in donations or $18.69 to the Fund. This amount is about $350.00 behind last year's total for the same period. A total of 98 lodge members have paid to date, leaving 92 members still not paid with six (6) months remaining this year. If we are to reach our goal of $11,935.00
this committee needs to work a bit harder. We have applied for and been approved for the Promise Grant and Beacon Grant for a total of $4,000.00 ($2,000.00 each Grant). There are two (2) more Grants which we will apply for @ at
a later date. As always ALL donations are TAX DEDUCTIBLE. Please make your check payable to E.N.F. NOT to Louisville Lodge #8.

Fraternally,
EDW. C. Black, Chair Person







Veteran's Affairs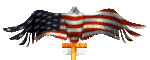 As a reminder the POW/MIA table is set up in our lodge as respect to those Armed Forces personnel who fall into this category. Please respect this table while you are in the lodge. Those who have served and those currently serving the uniformed services of the United States are ever mindful that the sweetness of enduring peace has always been tainted by the bitterness of personal sacrifice. We are compelled to never forget that while we enjoy our daily pleasures, there are others who have endured and may still be enduring the agonies of pain, deprivation and internment.



FUN THINGS TO DO AT LODGE 8

A Night of Karaoke – Friday,
If you would like an evening singing solo, or with friends or just dancing and listening please join us at the Lodge. Hours are 8:00 pm– 12:00 am. Any questions or additional information please contact Don Hollifield or John Doelker.
Cornhole League - Euchre League - Dart League - Peanuckle We are looking to start a Peunuckle league one Thursday a month.

Congratulations to our Essay Contest Winners

Senior Division 7th & 8th grade 1st Emily Coy Ascension School 2nd Julie Gnaddinger St Gabriel School 3rd Evan Campbell St Martha School

Junior Division 5th 7 6th grade 1st Caroline Cunningham St Agnes School 2nd Jay Scott St Martha School 3rd Mary Fultz St Agnes School




**LADIES' AUXILIARY**
The Ladies Auxiliary meets every first Tuesday of the Month at 7:30. If you are a wife of an Elk Member or Female Elk - please join use. Sign up forms are at the bar.
Greetings Ladies,
Fall is here with all of its beautiful colors. Don't forget to turn your clocks back on the 1st ...fall back/spring forward!
Our annual craft bazaar is Saturday, November 2nd, 9 am- 3 pm. Please support the bake sale booth by donating cookies and candies. If you want to help in any way please contact Nancy Petito.

Peggy Wahl has accepted the responsibility of our fall raffle. She will be passing 20 tickets to every auxiliary member. Please help Peggy by either selling or buying these chances. She will be selling chances at the fish fry's and other lodge functions and is looking for others to help Hope everyone has a safe and bountiful Thanksgiving.
Keep in mind with all the hustle and bustle of the holiday season that most people are shopping for the same reason.Our next meeting will be our Christmas party on December 2nd. If you wish to participate in our gift exchange, please bring a gift for $15. We will have a Holiday meal and a great time. Happy hour will begin at 6 o'clock.
Happy Thanksgiving!
Pat Seybold,
President, Ladies Auxiliary
---
FISH FRY
Hello everyone...it is almost time to begin the fish fry's. We would like to thank all who helped last year and are looking forward to another successful year.
Butch and Pat Seybold



****LODGE HOURS****

Monday through Thursday 1:00pm. until 11:00pm. Friday and Saturday Noon until 1:00am. Sunday 1:00pm. until 10pm.

*******NOTE*********

CORRECTION ON EMAIL ADDRESS If you had trouble emailing Kathy Haire to get the news letter emailed to you --- it is

kahairejr@bellsouth.net

NOTES FROM WEBMASTER

Have you gotten your elks.org password yet? It opens up many doors on the Elks website, copy and paste this link to register. Follow the instructions to register - it's that easy and free!

http://elks.org/members/MembersLogin.cfm

JOIN THE KYELKS.ORG/BLOG

Go to the State Website KYELKS.ORG and click on the Elks News page - the link to the BLOG is on that page. All you have to do is subscribe to the blog with your email address - this will enable you to keep up with sickness and distress of members across the state, also any important messages that may be needed.



*****NOTE*****

Are you interested in going GREEN help save the trees -- one way is to get on our Lodge email list and your News Letter can be emailed to you. If you are interested in this please email

kahairejr@bellsouth.net

**********************

Follow us on twitter! @BPOE8 and on FaceBook https://www.facebook.com/groups/BPOE8/ (it's easier to just search B.P.O.E. Lodge 8 Louisville, Ky)

Any questions contact the Lodge at 491-8335.

Our Lodge meetings are on the first & third Mondays of the month at 7:30 p.m. Meeting Directions: 2824 Klondike Lane Louisville KY





---
Back to top