Read the latest on the Community Investments Program!
Promise Grants are going, going, GONE! Sep 12, 2017
Elks are knocking 2017 out of the park! From supporting teens experiencing homelessness, organizing youth art exhibits, and promoting literacy, see how Lodges across the country are strengthening communities.
#ReliveReno Jul 26, 2017
Relive all of the Reno convention fun! See photos, download seminar slides and watch all of the ENF convention films.
Beyond the Basket Jul 11, 2017
Does your Lodge already host a successful holiday project? Consider these tips for spreading holiday cheer throughout the entire year instead! Or, use an Anniversary Grant to support the expansion.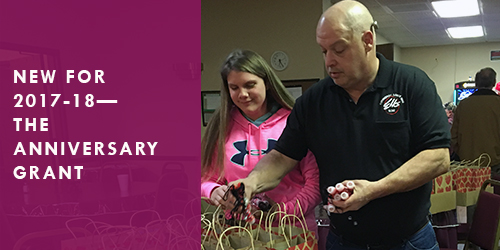 ---
Back to top