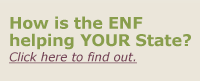 ---
"This scholarship will help me to achieve a goal that I've been working on for most of my life - going to college."

Serve Your Community.
Gain Members.
To determine the best way to serve your community, follow the steps below.
Step 1: Meet a Need
Gather Lodge members and make a list of the needs in your Lodge community.
Step 2: Get Lodge Support
Recruit Elk volunteers and publicize the project through Lodge channels to keep members informed.
Step 3: Plan the Project
Apply for a Community Investments Program grant.
Step 4: Promote the Project
Promote the Lodge's project by inviting the community and contacting the media.
Step 5: Celebrate Your Success
Tell your story to the media and send the final report form, pictures, videos and other information to the ENF.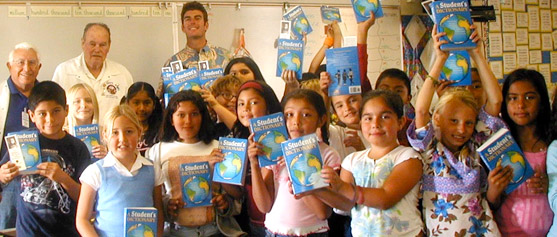 CIP News
Visit this section on a regular basis for the latest on the Community Investments Program.
CIP Volunteer of the Year Award
Do you know an energetic and committed Elk volunteer who uses ENF Community Investments Program grants to do great things? Are you that person? Click here to complete an application an application for the 2012-13 CIP Volunteer of the Year!
CIP Webinar Series
Throughout the year, we will offer a series of webinars open to all Elks interested in CIP grants and how to use them effectively.
Our April webinar, A Step-by-Step Guide to Gratitude Grants, can be viewed by clicking here.
Click on the title to access recordings of past CIP webinars.
The 2012-13 CIP Photo Contest!
Anyone who has treasured an old family photo, or has viewed the iconic photo of soldiers raising the flag at Iwo Jima knows the potential of a photographer in the right place at the right time. For the second annual CIP Photo Contest, we received entries from many of those photographers, capturing shots of Elks serving their communities in different ways.
In total, we received 75 entries, all showing Elks using Community Investments Program grants to build stronger communities. After a slow start earlier this spring, the entries came rolling in the last few days before the deadline. In total, we received 75 entries, all showing Elks using Community Investments Program grants to build stronger communities.
The competition was tough, and there were some close races, but the votes are tallied and the winners are decided. View the winning photos here!
Gratitude Grants Available!
Applications for 2012-13 Gratitude Grants are available now!
Click here for more information on Gratitude Grants and the application process. To see if your Lodge has met the 2012-13 per-member goal for giving to the ENF yet, visit our Reports and Standings webpage.
CIP Reports and Standings
Now you can check the grant status of your Lodge and Lodges in your state with a click of the mouse! Our new CIP Participation Report lets you see where Lodges are in the 2013-13 grant application process. Click here to check it out.
Impact Grants
We are proud to announce the Lodges who received Impact Grants for 2013. Click here to read the full list!
We received a record 187 applications this year. Thanks to all Lodges that submitted.
For more information about 2012 Impact Grant Lodges, click here.
For more information about Impact Grants in general, visit our Impact Grant webpage.
Important Dates in the Grant Year
Stay on top of all ENF Grant deadlines! Click the title for a CIP Calendar.
News Release Generator
Write your own news release to share your Lodge's good work with your community! Click here to use our online News Release Generator to create a news release or view and edit saved releases.
For tips on creating a release that will get your story in the news, click here.
ENF Grants Coordinator Position
With all their other responsibilities, we know Lodge Secretaries don't always have time to complete grant applications. To help Lodges complete online grant applications, we've created a new position in CLMS called an ENF Grants Coordinator. Click here to read more about this position and how your Lodge can appoint a grants coordinator.
Promise Grants
All 500 Promise Grants for 2012-13 have been awarded. Your Lodge still has a chance, though! Apply today for a spot on our wait list. Visit our Promise Grant webpage for details.
Beacon Grants
The 2012-13 Beacon Grant deadline has passed.
It's not too early to start planning for next year, though! Because of the impressive ways Lodges have used these grants to develop ongoing, Elks-led community projects, the ENF Board of Trustees has voted to increase their funding to $2,000 next year. Applications for 2013-14 Beacon Grants go online July 1. Read more at the Beacon Grant webpage.
ENF Grants: Raising your Community Profile
At the 2012 National Convention, the ENF hosted a panel discussion on Community Investments Program Grants. The presentation focused specifically on how Lodge could use the grants to serve their communities effectively and raise their Lodge's community profile in the process. Click here to view the presentation, hosted by ENF Director Jim O'Kelley.
Watch the 2012 CIP Video
Across America, Elks are using Community Investments Program grants to build stronger communities. To celebrate the great things Lodges are doing in their communities, we've put together a video featuring photos of Elks using CIP grants.
---
Back to top