The South Dakota Elks Major Project has two parts. LifeScape, formerly the Children Care Hospital and School, serves thousands of South Dakota children annually through evaluations, therapies, in-home support, day care, outreach programs, a school, a medical unit, and rehabilitation services. The Children's Home Society provides a home, school and therapy for children ages 4-13 with emotional disturbances and behavior disorders.
LifeScape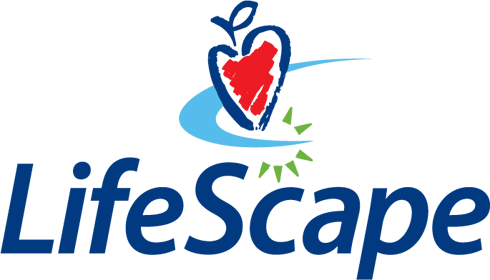 In 2014, Children's Care Hospital & School and South Dakota Achieve joined together to form LifeScape. The Elks Association and LifeScape have partnered for nearly 50 years to empower more than 25,000 children to lead meaningful lives by bringing outreach and therapy services directly into homes across the state. Over the years, the Elks have provided more than $1.7 million for therapy equipment and outreach vehicles.
LifeScape continues to provide all of the services of Children's Care Hospital & School and South Dakota Achieve to an anticipated 2,500 children and adults through programs in Sioux Falls, Rapid City, and many communities and school districts throughout South Dakota.
Children's Home Society

Established in 1893, Children's Home Society (CHS) is South Dakota's oldest human services, nonprofit organization. Our mission is to protect, support and enhance the lives of children and families. Through a merger in 1998, Children's Inn (founded in 1977 as a domestic violence shelter) became a program of Children's Home Society. CHS programs include emergency shelter, residential treatment & education for children ages 4-14, foster care & adoption services, forensic interview & exam centers, and prevention & education resources.
While serving victims of domestic violence and child abuse, it is also part of the CHS mission to partner with caring parents to help children with emotional or behavioral problems.
The mission of Children's Home Society is:
To provide the essence of Home--refuge, nourishment, love, and limits--to children whose homes have been violated;
To shelter and serve battered women in crisis;
To educate and counsel children, whose special needs require special devotion;
To serve families who need help in sustaining the essence of Home; and
To share the lessons of our own experience, and lift up the wisdom of others.
CHS is accredited by The Joint Commission and licensed by the South Dakota Department of Social Services.
Source(s):
1http://www.chssd.org/Childrens_Home_Society/