Lodge Facilities
Watertown Elks Lodge 666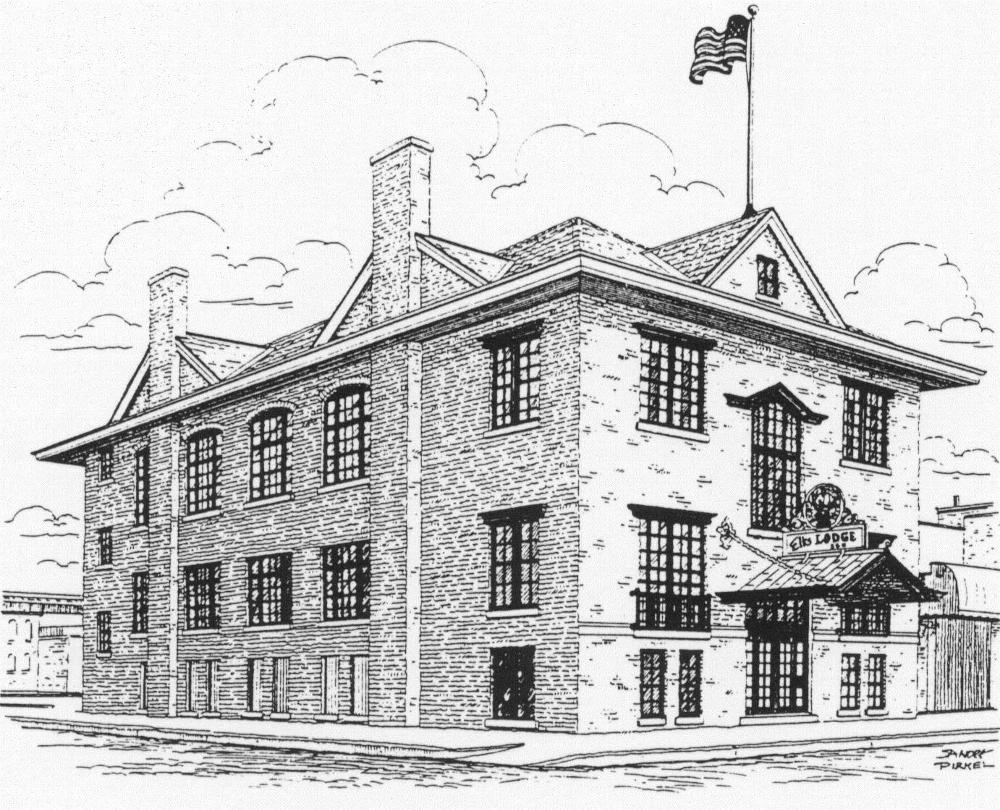 Our Building
The Watertown Elks Lodge 666 purchased the former Concordia Opera House, which was built in 1888, on January 5, 1916, and opened to the membership on December 31, 1916 with a gala New Year's Eve celebration.
The three story facility features a full service dining area on the first floor and a lounge on the second level. The upper level is a beautifully restored grand ballroom. The building is served by a ground floor to grand ballroom elevator that stops at all floors and is fully accessible. Both the First Street and Madison Street entrances are close to convenient parking. Facility rental fees include basic setup and tear down, basic audio & visual equipment including microphone, internet and volunteer bartenders. Additional resources are available upon request for a nominal fee.
Contact Cindy Peters at

920-988-2406

or

Events@elks666.org

for more information, to tour our lodge or to book your event.
Ballroom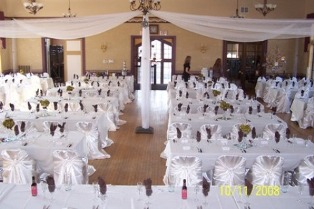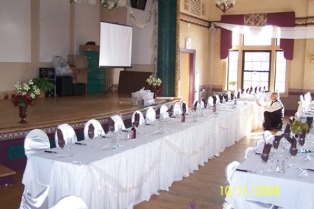 Our beautifully restored Grand Ballroom has a capacity of 325 for receptions and 210 for sit down dinners. The Grand Ballroom features a maple wood dance floor, stage, sound system, and full service bar. It is available for weddings, anniversaries, plays, concerts, family reunions, homecomings, showers, and other events. We host Bean Bag leagues every Tuesday beginning in September and Sheepshead tournaments approximately once a month on Saturdays.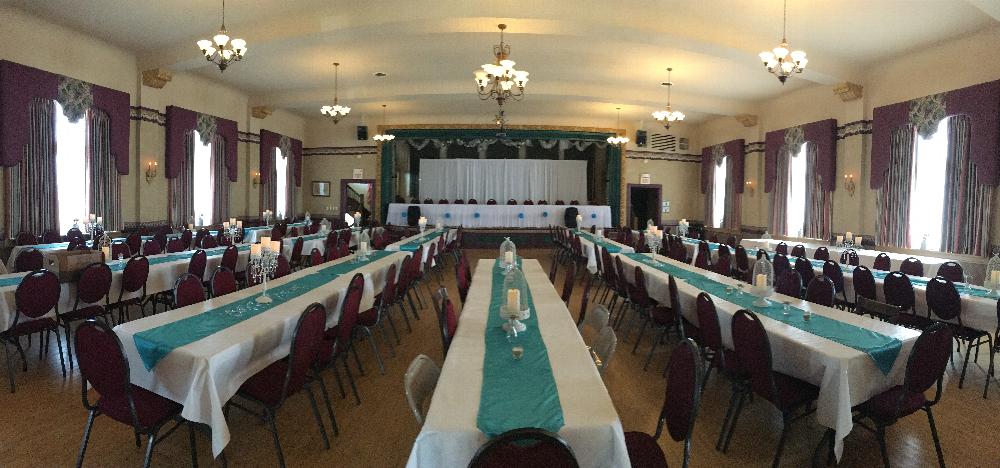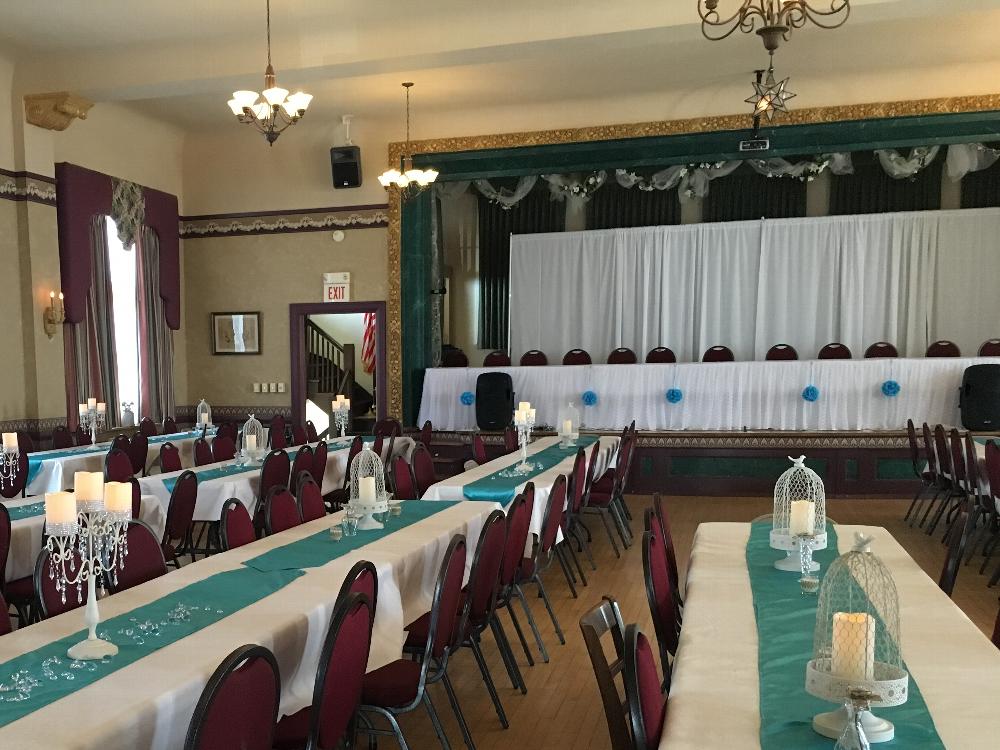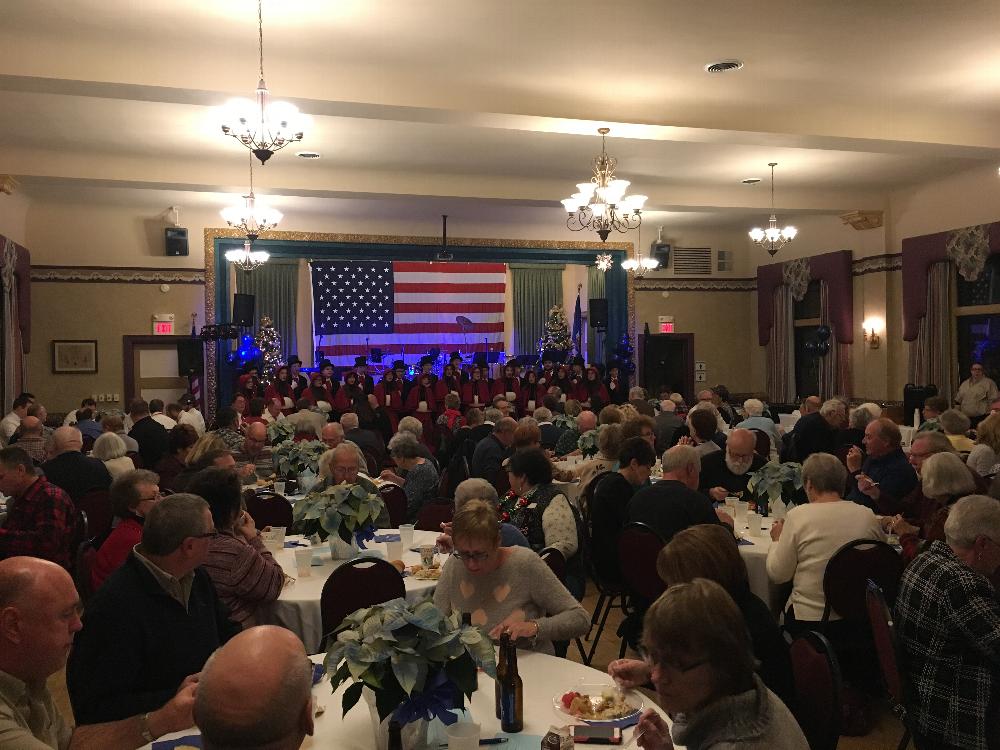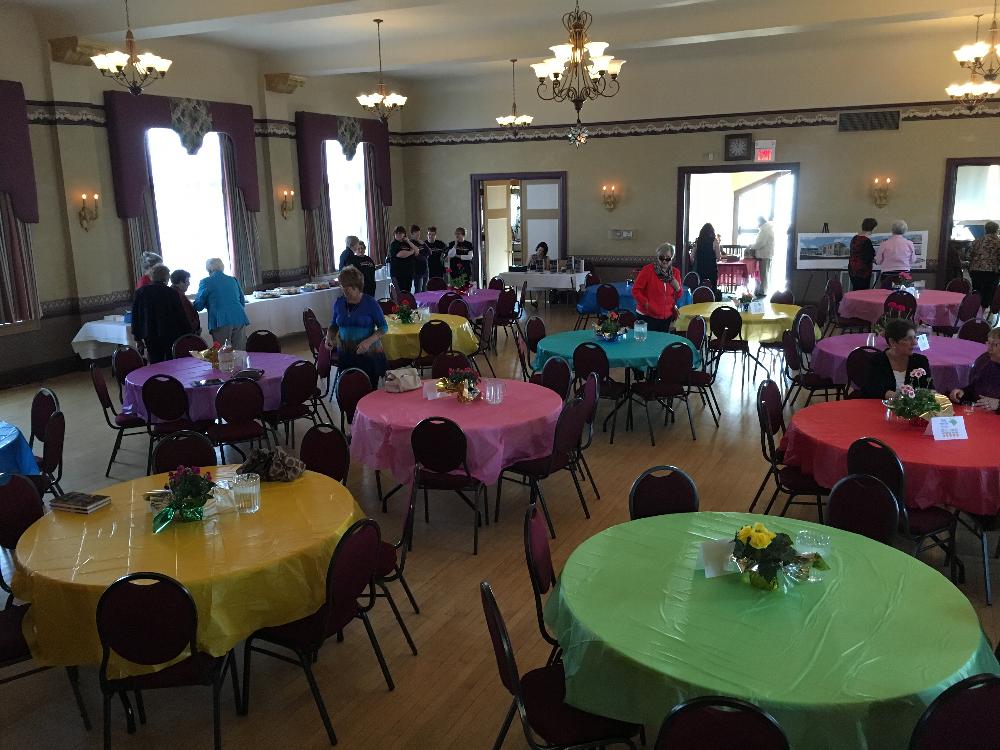 Lounge
Our Lounge with a maximum capacity of 180, which is located on the second floor and serviced by volunteer bartenders, is open to members and their guests Wednesday and Thursday 4:00-8:00 PM and Friday from 5:00-9:00 PM. This level features a large sit down full service bar with seating for 28, fireplace, upholstered arm chairs, seating for approximately 50 at tables for 4, piano, old-time jukebox, cable TV, sound system, pool table, pizza oven, and popcorn machine. The Lounge is available to community and civic groups, military organizations, fraternal organizations and clubs. We host Sheepshead games on the odd-numbered Tuesdays of each month.
Dining Room
Our dining room features a full service commercial kitchen and seating for 125 patrons. We serve Chef Ronaldo's Famous Fish Fry on the last Friday of each month and other dinners such as our famous 666 Salmon Broil, Old Timers' Steak Fries, Grandma Adeline's Old World Spaghetti Dinner, and our world renowned Tom and Jerry's Shrimp Boil.
Meeting Room
---
Back to top