Lodge Facilities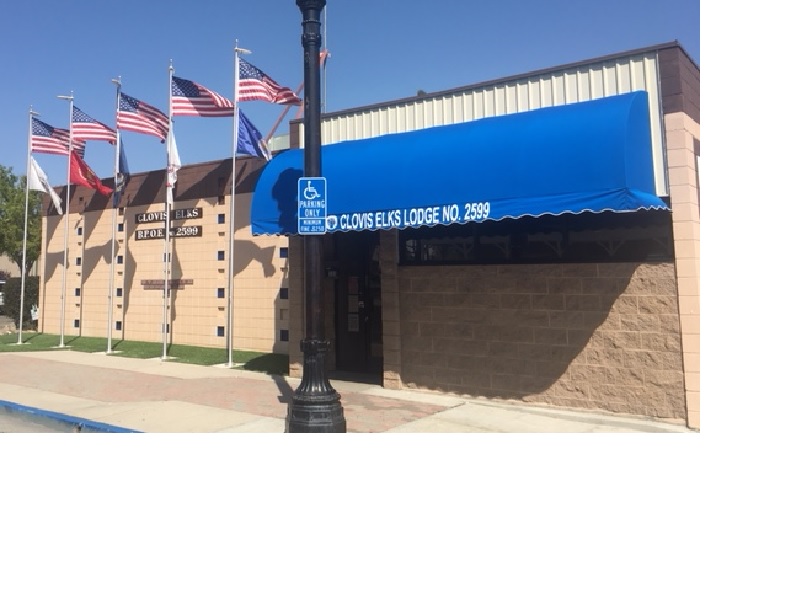 Location
The Clovis Elks Lodge is located at the corner of Woodworth and Bullard just one block from Historic Old Town Clovis. There is a parking lot beside the Lodge and lots of available street parking in front and back. From May to October, Old Town Clovis has a large Farmers Market set up in the middle of Pollasky Avenue, just one block from the lodge. The Farmers Market starts around 5pm and goes until 9 pm and often later. Come have Friday Night Dinner with us and then walk over to the Farmers Market for your evening entertainment including Live Music.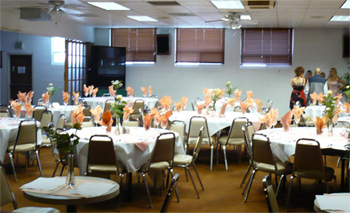 Dining Room
Clovis Elks Lodge has a large dining room with a sitting capacity of 150. Full kitchen facilities are available. Additionally there is an enclosed patio with a Barbeque/Smoker at the back of the Lodge. The Clovis Elks offers Friday Night Dinners to Members and Guests. You may select the Weekly Special or select a Cooked-to-Order Steak from the Grill. Friday Dinner starts at 6:30 pm. Meals are offered on a first come - first served basis, so a popular Weekly Special may run out before the end of the evening. Check our Dining menu or Calendar tab for Weekly Dinner Specials. Calling ahead for reservations is highly recommended.
For more information on our Elks provided catering, please see the Rental/Catering tab.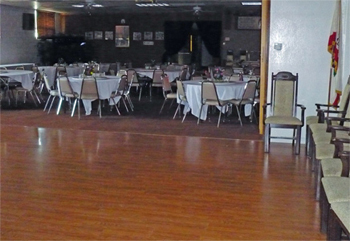 Dance Floor
The Clovis Elks has a large wood dance floor to enhance any function offering live or DJ music.
The Dance Floor opens directly next to the Dining Room to offer easy access for banquets.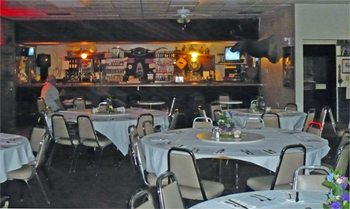 Bar
The Clovis Elks Bar offers a full range of alcoholic beverages to members and guests. The bar is open from 5pm to 8pm Monday to Friday. If there is a large group enjoying the facility the bar may remain open until midnight. When there is a Lodge Function (such as a Dinner/Dance) the bar may remain open until 2 am.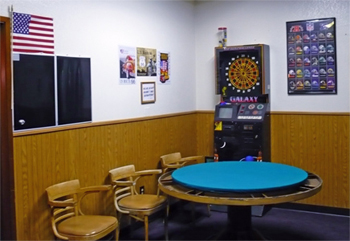 Game Room
The Clovis Elks Lodge has a small game room available for Members. The Game Room contains an Electronic Darts Machine, Pool Table and a Card/Game Table.
The Game Room is located adjacent to the Bar.
Patio
Our Back Patio is one of the most popular areas of the Lodge from Early Spring to Late Fall. The Patio is covered and fenced to provide a pleasant private area for conversation, dinner or drinks.
---
Back to top