Lodge Facilities
Elks Lodge
Pokeeno Group gathers every Wednesday at 10am If interested call the office for more information (360)289-2581
Ocean Shores/North Beach Elks #2581 Office Hours
Office hours are Tuesday - Friday 10:00 am - 1:00 pm Closed Mondays and Weekends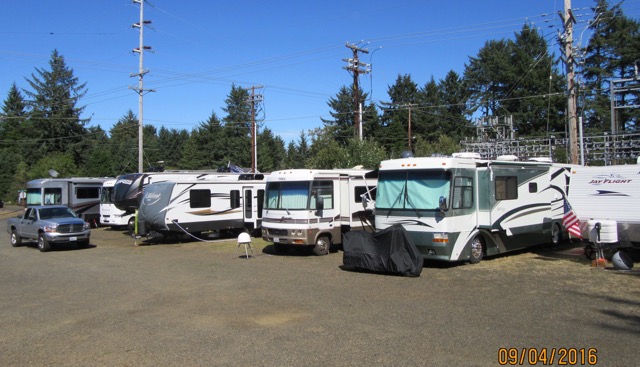 Ocean Shores/North Beach Elks #2581 RV Parking
Our RV area has been upgraded.!!!!!! We have new 20/30/50 amp hook-ups and water. WiFi available.
RV camping is available to Elks and their guests only. We have ten RV camping spots with electricity (30amp) and water hook ups, plus there are several "dry" camping sites behind the Lodge. (Please check with Office or Lounge BEFORE parking in a spot.) Year Round Rates for the "Full Hook-Up" RV Sites are $20 per night for Elks, and $30 per night for Guests of Members. Rate for "Dry Camping" is $10 per night. There is also a separate RV Dump on site. The Dump Station is Free for paying members and guests. Otherwise, the charge is $5 for Lodge Members; $10 for all other Elks. The Dump Station is NOT open to the general public.
RESERVATIONS ARE HIGHLY RECOMMENDED but not required. In order to secure a spot we require the first night be paid. This fee is non-refundable. If a spot is open and available it may be taken on a first come-first serve basis. Please check with the office or the Jolly Corks Lounge on availability prior to parking.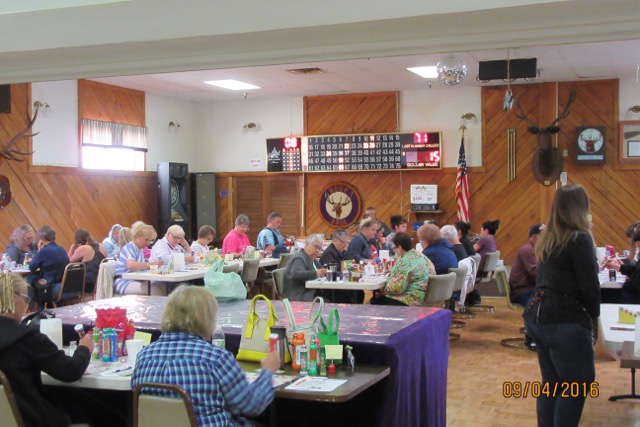 Bingo at the Beach
Ocean Shores Elk's Lodge hosts a Bingo Game on Sunday. Bingo begins promptly at 1:00pm To play you may purchase a packet of 8 games for $15.00. Two packets for $25.00 and Three for $33.00. Your purchase also includes one free game, coffee and popcorn. For those that like a little more excitment we have a couple of other games you can join.
Our doors open at 12:00 noon for lunch. Lunch and snacks are available until approximately 3:00pm. Come on in and joing the fun.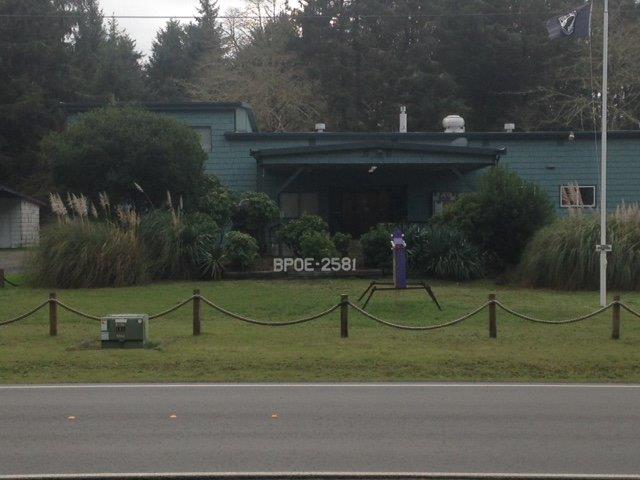 Ocean Shores/North Beach Elks #2581 Bar/Lounge
The Jolly Corks Lounge is open 5 days, opening at 4:00PM and closing around 8:00PM (depending on traffic), Tuesdays through Saturdays. Closed on Sunday and Monday . NOTE: Must be 21 and older to use the Bar/Lounge. Minors are prohibited from being in the Lounge.
Ocean Shores/North Beach Elks #2581 Dining Room
The Dining Room is open only to Elks and guests, except occasionally when special, pre-arranged events (scheduled to NOT conflict with Lodge events) are held for groups renting Lodge facilities. On evenings when dinners are served, dining will be from 5:30 to 7:00. Check the Clam Digger (Lodge Newsletter) for menu items.. Fish and Chips on 1st & 3rd tacos on the 2nd and 4th Tuesday. Steak OR Second Entree on Fridays. Additionally, starting at 6:30 on Friday nights, enjoy Music for your listening and dancing pleasure when scheduled. We have, undeniably, the best dance floor in town. Saturday dinners are served only at Special Events. On Sundays the Snack Bar is open to serve the bingo crowd, but all Elks are welcome as well, from Noon until about 3pm (depending on demand).
Ocean Shores/North Beach Elks#2581 Picnic Area
There is a covered picnic area (Cabana) with tables and room for a BBQ. Lights for the evenings if needed. Feel free to use it if camping. The Cabana is now fully enclosed. Watch for the summer activities at the Cabana. Please see the Clamdigger (Newsletter) for events.
Facilities Availability (Open to Public)
Rent the Lodge for private events (when not in conflict with scheduled Lodge events or activities). Lodge is available for functions, receptions, meetings, banquets etc. Several community organizations and/or groups also hold their regularly scheduled meetings in the Lodge during daytime hours. These include, but are not limited to the Red Hats, the Bunco Club, the Ocean Shores Parks Committee, the Ocean Shores Yacht Club, and the Ocean Shores Seashore RV Club. Call the Office for more information and rates at (360) 289-2581. Additionally, the public is welcome to play Bingo every Sunday (unless a significant conflict arises) starting at 1:00pm.
Ocean Shores RV Club
OPEN to Local Residents (the Public). The Ocean Shores RV Club meets in the Lodge at 10am of the Second Tuesday of every month from April through October. If RV'ing is your "thing," and you're a local, then come on in and join for some fun travel opportunities - once a month for five months. Happy Motoring.
Ocean Shores Toastmasters
Ocean Shores Toastmasters International meets at the BPOE #2581 Elks Lodge on Thursday at 6:30PM.
Answers forAll
Every Wednesday at 10:00 am the Ocean Shores residents meet in the conference room to discuss the current issues in the community
Ocean Shores Bunco Club
Meets at the Lodge at 1PM on the last Friday of every month, unless it conflicts with holidays.
---
Back to top