Lodge Facilities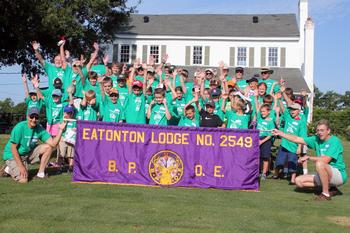 Elks Club (Lounge)
The lounge is equipped with a twenty five seat bar and six high top tables. A complete range of quality spirits, wines and beer is provided. Two large flat screen TV's provide the current sports activities being broadcast.
Restaurant and Dining Room
Complete restaurant facilities are provided. The dining room seats 110 persons. The kitchen staff is capable of cooking complete meals for 110. The dining room is equipped with a dedicated sound system. The facility lends itself to dining-dancing functions. A meal is provided for veterans from the Georgia Veterans Home the third Wednesday of each month beginning at 7pm. Members and guests are encouraged to join the veterans for this meal.
Private functions
Lodge facilities are available for private functions for members and non-members. Any private function must be approved by and co-ordinated with the Lodge Manager, Connie, telephone 706.485.8606
Table shuffleboard
Table shuffleboard is available at all hours that the Lodge is open. Organized games are scheduled for 7pm Wednesdays and 3pm Saturdays. We even have a very nice free Pool Table
---
Back to top