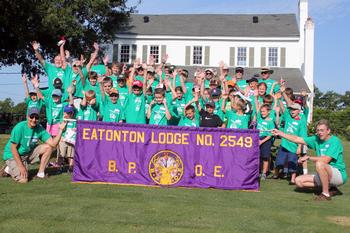 Thank you for visiting our website. The Eatonton Elks Lodge is located at 135 Industrial Boulevard Eatonton, GA. Next time you are in and around historic Eatonton, we invite you to come and enjoy a great southern meal!
Elks invest in their communities through programs that help children grow up healthy and drug-free, by undertaking projects that address unmet need, and by honoring the service and sacrifice of our veterans.
Should you have any questions or need directions please feel free to give us a call at (706) 485-8606.
Our Lodge meets every 3rd Monday at 7pm.
Like us on FACEBOOK! Click Here