Lodge Facilities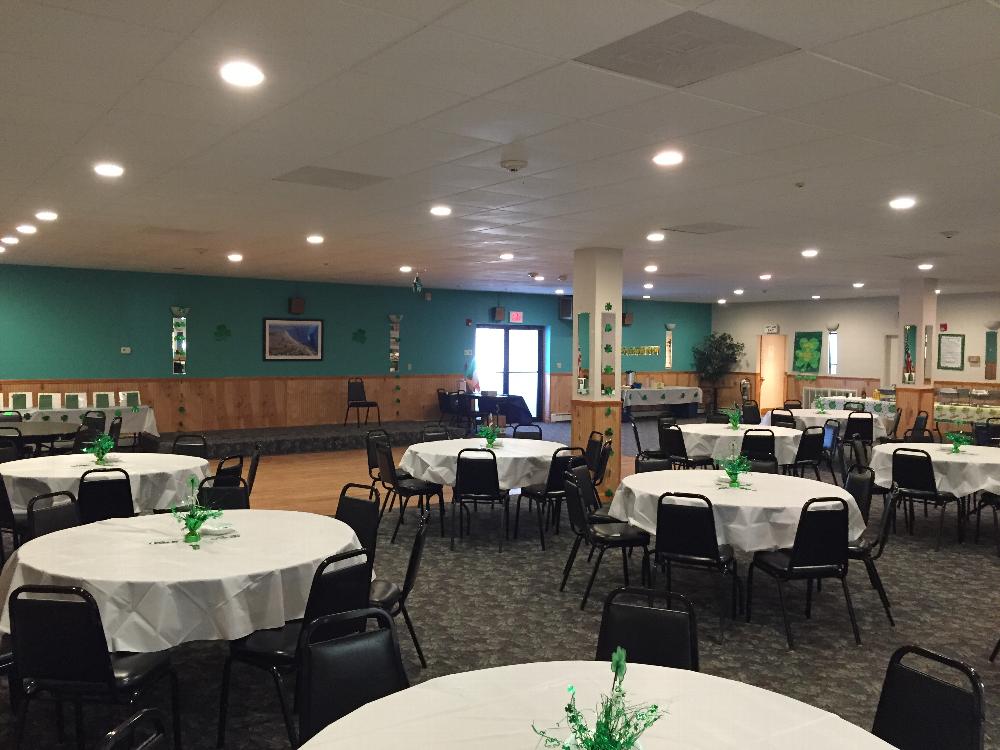 Function Room with full bar and kitchen facilites
Function Room Rental Information (781) 834-4433
Our facility has a spacious and inviting area for any event. We welcome you to visit us and see how we can help make your event a success. We can accommodate your family party, honoring a retirement, wedding reception, craft fair, sports ceremony, celebration of life, or bereavement collation.
Marshfield Elks Lodge 1321 Ocean Street RT 139, next to Gerard Farms Marshfield, MA 02050
Function Room Rental Fees: Deposits: 50% non-refundable deposit is due to reserve room. Balance due prior to event. Dates are transferable based upon availability.
Function Room Rates:
~Four (4) hours: $425
6.250% TAX included
Furniture and basic clean-up service included. The room accommodates up to 150 people*.
Bereavement or Celebration of Life Memorial Collations: Function room: $200.00 for 4 hours includes a bartender & accommodations for up to 150 people*.
*Additional Bartenders: The charge for an additional bartender is $50. *The additional bartender charge may be required for an event with more than 100 people.
Catering: Catering is not provided by the Lodge. The kitchen is available for use. This includes a stove, oven, sink, refrigerator/freezer and counter work space. It is require that the kitchen be left is the same condition as found.
Decorations: No open flames, confetti/sparkles, duct tape or push pins on the walls. All decorations are to be carefully removed at the end of your event.
Furniture: 80 inch round tables are provided with complimentary chairs. A limited amount of 6 foot long tables are available.
We Recycle: Please have all your guest return bottles and/or glasses to the bartender. Do not throw them away – Thank you!
Trash Receptacles: Receptacles are available to dispose of plates, utensils and paper products on an as needed basis.
Damages: Extensive clean-up and/or property damage will require payment by the renter.
Parking: Please utilize the designated parking spaces in front of the building. Be aware that there is no loitering or alcohol allowed in the parking area.
Children/Teens: We thank you for monitoring that children/teens remain with their parents at all times with the rental facility.
One week before the event: Please ensure that you provide us with
• Number of attending guests
• Finalize time of the event
• Floor plan provided
• Time schedule for decorations
• Payment of balance due on rental room.
CONTACT US…..
Call for an appointment: (781) 834-4433 Function room hours: Monday Through Sunday as planned for events. All rentals are available to the public.
The Marshfield Elks offer function room rental discounts to its members, fraternal organizations and non-profit organizations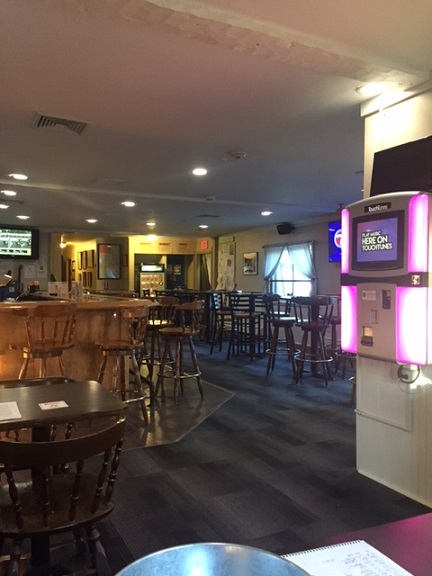 Members Lounge
Social quarters hours:
Club Manager - Kevin Shapter
---
Back to top