Lodge Facilities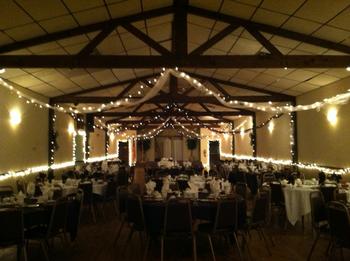 Lodge Banquet Hall
The Lodge Hall is available for rentals. Contact the Hall Committee Chairperson Clare Kinch at (856) 341-4201 or at hall@jamesburgelks2180.org for information. We have catering packages available, and in house DJ's, or MP3 plugins to offer as well. Our hall can seat over 300 people and is perfect for any event, birthday, shower, wedding, etc. If you live in the Jamesburg, Helmetta, Monroe, East Brunswick area then come down and check out our Banquet Hall!
"I had my daughter-in-law's bridal shower at the Jamesburg Elks and the cost was very reasonable. The food was delicious and plentiful. The room was spacious and looked magical once it was decorated. The restrooms were clean and the people were easy to work with. I also liked how easy it was for people to get to since it is so close to the turnpike. Melissa G., Helmetta, NJ"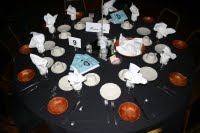 Our Hall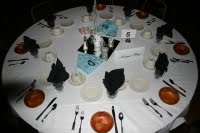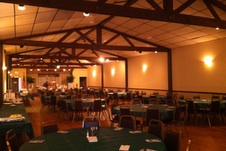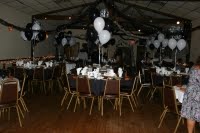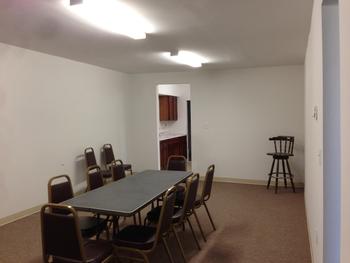 Conference Room
Our brand new conference room is ready to be rented! Contact publicrelations@jamesburgelks2180.org to setup a tour or for more information! If you are in the Jamesburg, Monroe, East Brunswick area, this meeting room is the place for you!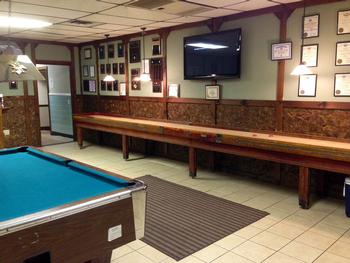 Game Room
Filled with big screen TV's, this is the best place to play a game of darts, pool, pinball, Golden Tee, or Big Game Hunter!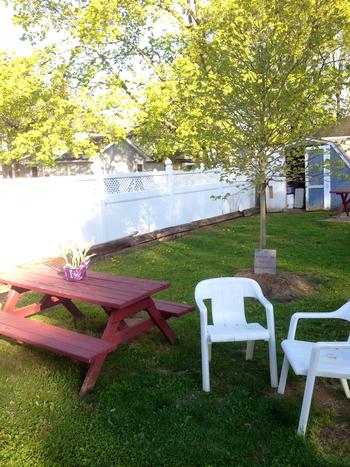 Backyard
Our Backyard facility is the perfect place to hang with friends, especially on a cool summer day! We have recently added new fencing, landscaping, and a bar!
---
Back to top