Lodge Facilities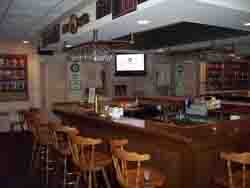 JACK GALLAGHER'S TAP ROOM
The Lodge has a spacious Lounge area with an oval bar, private sitting tables, two large flat screen tv's, dart board, and very friendly people. Thursday & Friday nights have a happy crowd in attendance.
We meet on Monday nights except during the months of July, August and December. On those months we meet on the second and fourth Mondays.
Guests of members are allowed access to the Lodge upon completion of our meetings on Monday nights. So bring your friends down and introduce them to the Elks and enjoy our friendly members.
---
Back to top