Lodge Facilities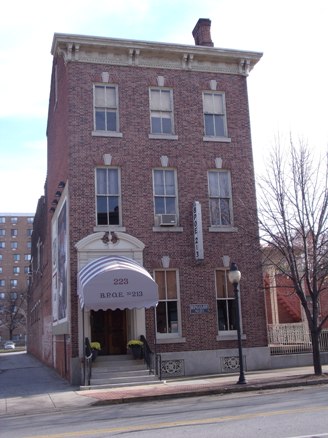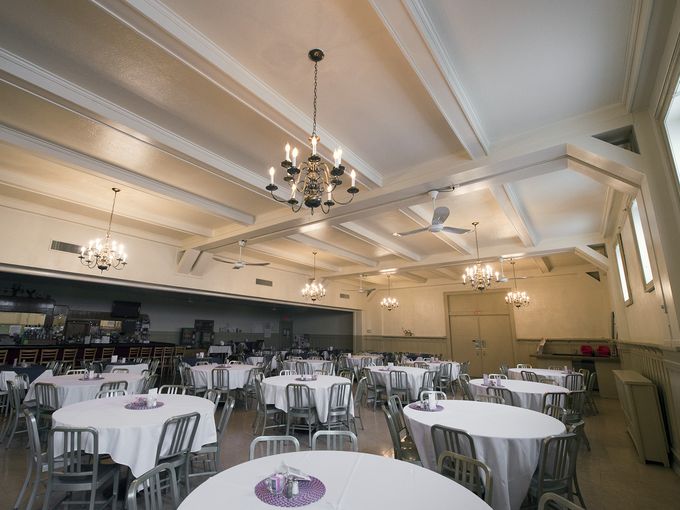 Main Social Hall
Our main Social Hall can accommodate up to 200 people. It is perfect for any event. A stage and bar area are available.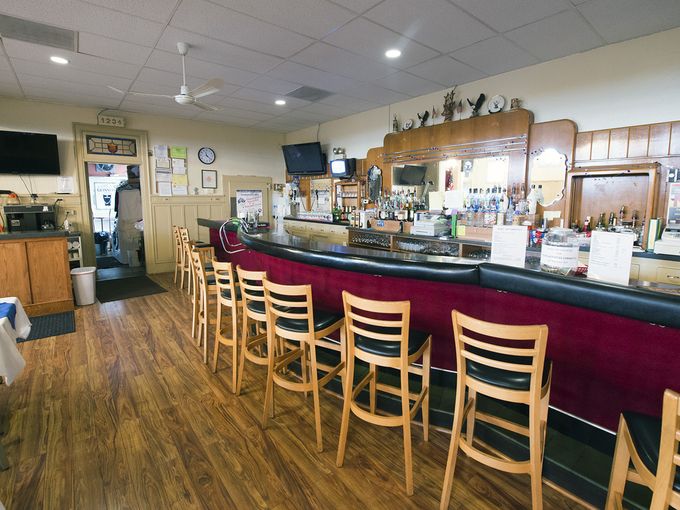 Main Lounge/Bar
The large main bar features many high end beverages. There are four beers on draft and a numerous selection of domestic and imported bottled beers. Two large screen HD TV's are at each end of the bar and an additional large screen TV is in the bar area to accommodate any sporting event.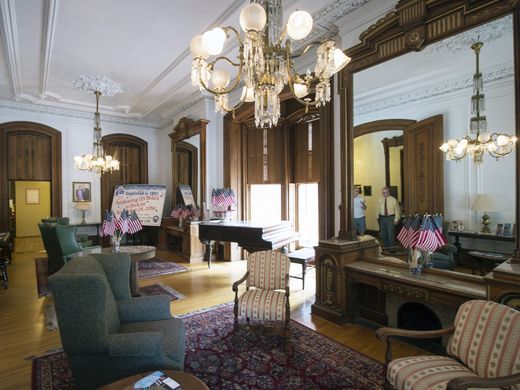 Parlor
A large sitting area with a spacious living room atmosphere! It is perfect for any small gathering, bridal showers, baby showers. Contact the Lodge for rental information.
Recreation Lounge
Featured in this area are two bowling alley's, a bocce court, two pool tables and a card room. The card room is perfect for small private parties and has a tv/dvd player for movies.
The bar in the recreation area has many of the amenities of the upstairs bar but on a smaller scale. Arrangements must be made to have this open for events.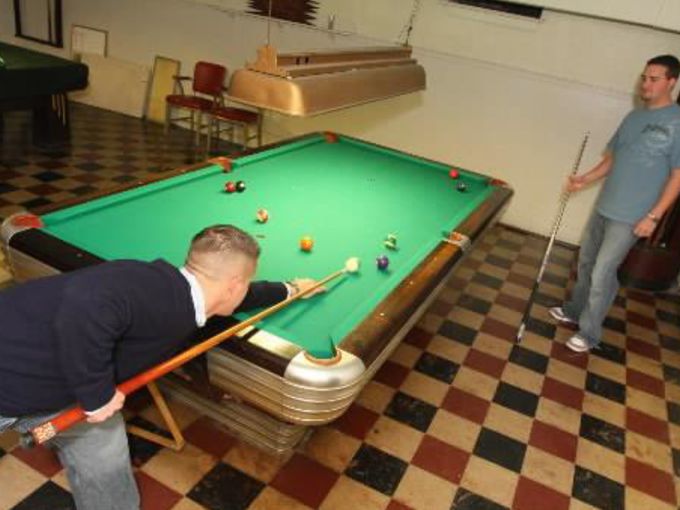 Pool Tables
We have two full size pool tables. They are very well maintained and feature brand new surfaces.
Bocce Court
The full size Bocce Court in our recreation area is the home of Bocce every Wednesday and Thursday nights.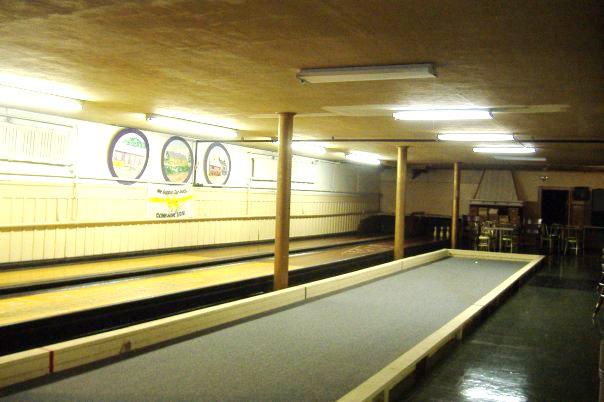 Bowling Alleys
We have two bowling lanes in our recreation area. They are manual pin set and score. The kids love to bowl and set up their own pins. Fun for the whole family!
---
Back to top