Lodge Facilities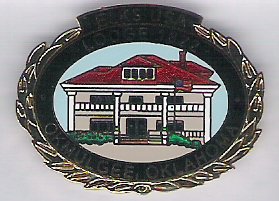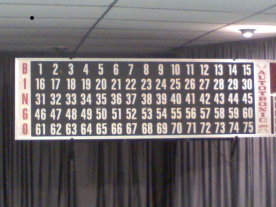 Bingo
Every Tuesday night at 7:00 p.m.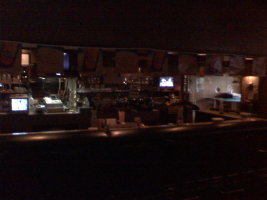 Club Room
Our Clubroom is cozy and has a friendly atmosphere.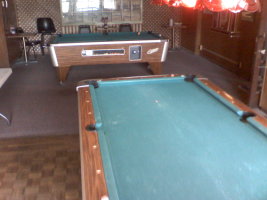 Pool Tables
We have two tables. We recently had these recovered with red felt. The price is fifty cents per game.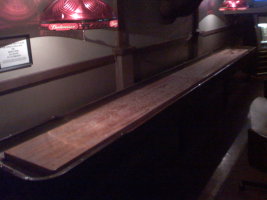 Table Shuffleboard
We have a beautiful, antique, shuffleboard table. There is no cost to play, but you may have to wait in line on busy nights.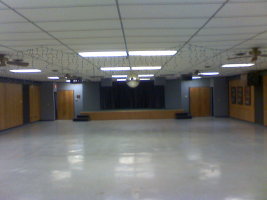 Banquet Room
We have a spacious, 50 X 100 banquet and meeting room, complete with a large 24 X 20 stage with two dressing rooms. This is the home of the 1822 players as well as the setting for many bands and DJ's. The hall is available for your private rental as well. Please see the House Committee for details and prices.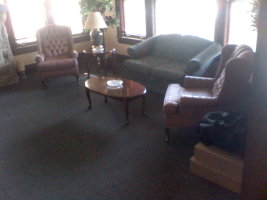 Sitting Room
The living room of the original Wilson Mansion makes a perfect waiting area, or just a quiet place to relax and have a pleasant conversation.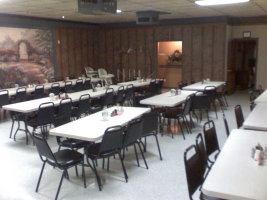 Small Dining Room
Our small dining room seats approximately 70 people. This is the setting for our limited menu nights and other Lodge dinner functions. It is available for rental for your private functions. Please see the House Committee for availability and pricing.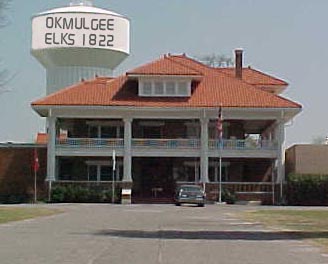 Okmulgee Elks Lodge
Okmulgee Lodge sits on a 7 acre site that was orginially the Wilson Mansion. Construction was started in 1922. The House is still very much part of the Lodge facilities today. The second floor houses all offices and the third floor ball room is the Jr. Elks meeting room and back up Lodge room facility. We have two RV Hook-ups available. First come, first served basis.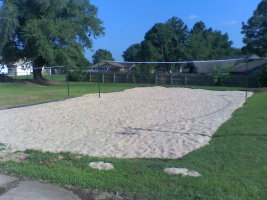 Volley Ball Court
We have a new Voley Ball court. The Volleyball team loves it!
---
Back to top