Lodge Facilities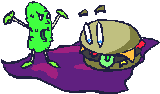 RATHSKELLER
Food Service
  Lunch - Monday thru Friday 11AM - 2PM
  Crock Pot Wednesday's Great Meal at a low price (Different meal each Wednesday)
  Dinner- Friday 6PM - 9PM

BAR
  Monday through Friday 11am to closing
  Saturday 3pm to closing
  Sunday 12:30pm to closing
SOCIAL QUARTERS
POOL TABLE is in separate room. Come out and enjoy shooting a few games.
DART BOARD in pool room
BALLROOM
"Your Special Occasion is Our Specialty!" Wedding Receptions, Rehearsal Dinners, Office Parties, Anniversary Parties, "Over the Hill" Parties, Graduation Parties, Class Reunions, "Let's Just Party" Parties...
A BEAUTIFUL BALLROOM - and smaller accomodations, too. For more information contact the bar stewart at 410-822-3344.
SWIMMING POOL
Open everyday Memorial Day Weekend through Labor Day.
---
Back to top