Lodge Facilities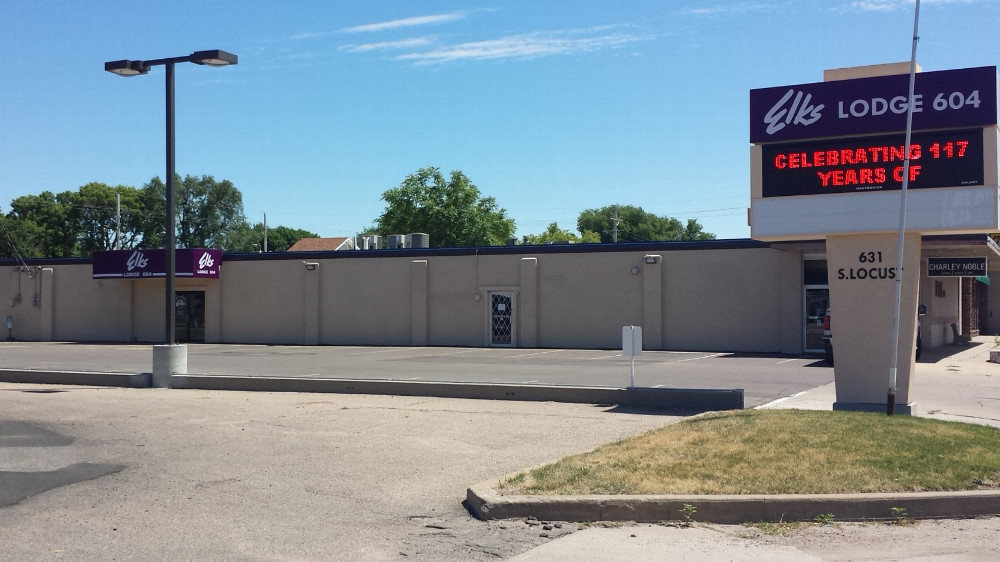 RV Parking
3 Stalls available in the rear of lodge. Electric hook-ups available
Lounge and Dining Room
Our lodge is open every Monday evening from 6:00 to 7:30 pm for Tacos and other entrees. Public is welcomed to be our guest on Mondays.
Friday evening is our Family Dining Night for members and their guests starting at 6:00 to 8:00 pm. Club room stays open.
Open on Saturdays for special events and open in the fall for all Husker game days. Club opens 1 hour prior to kickoff.
PER Garden
Our PER Garden is open to all visiters of the lodge to enjoy sitting outside and enjoying a beverage.
Grand Island Elks Lodge 604
The Grand Island Elks Lodge #604 was founded in the year 1900. We have had a very proud past in our lodge and look forward to another promising 110 years
Lodge Meetings
Our meetings are the 1st and 3rd Wednesday's of every month at 8:00 p.m.
During the month's of July and August our meetings are only the 1st Wednesday of the month.
631 South Locust Street
Hours
The lodge is open at 5:30 p.m. if not listed on the calendar as closed
If were open at a different time it will be posted on that calendar date
Sorry for the inconvenience
---
Back to top