Lodge Facilities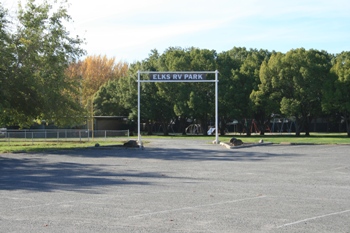 Chico Elks RV Park
We have 16 sites with electricity and water at each site. There is a dump station midway down the drive to the RV Park.
50 amp sites are $20, 30 amp sites are $18 and dry camping is $6 per night (the dry camp fee does not include use of the dump station).
We now have WIFI available in the RV Park, Picnic Area and Lodge at no charge.
The RV Park has a small gazebo equipped with barbeque and picnic table for guest use (no charge).
We'll look forward to seeing you! Drive safe.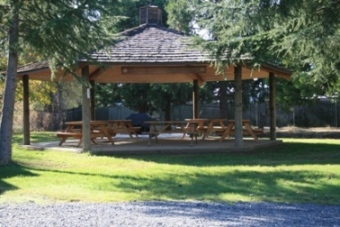 RV Park Guest Gazebo
Located in the RV Park and available for your use at no additional charge. It is located just south of the larger Picnic Pavilion. We also have several horseshoe pits available when the pavilion is not rented out.
The 423 Lounge
Lounge is open daily at 2:00 pm Saturday and Sunday 9:00 am We have four large screen televisions. Free popcorn and peanuts. Hot Dogs & Chips available on Saturday & Sunday. NASCAR and sporting events on the weekends. Stop in and unwind with a cocktail after getting settled into our RV park.
Manzanita Room
Regular weekly meals served at 6:30 pm: Monday nights during regular football season - $7 Menu is posted in bulletin and is served at 6:00 pm. Tuesday nights - Tightwad Tuesday (surprise menu) only $9. Wednesday night - menu on page 2 of our bulletin (available in lodge or online - www.chicoelks.org - $10 per person except for the third Wednesday (birthday night) $15. Thursday - Queen of Hearts $10 per person. Friday TGIF, light food and band.
---
Back to top