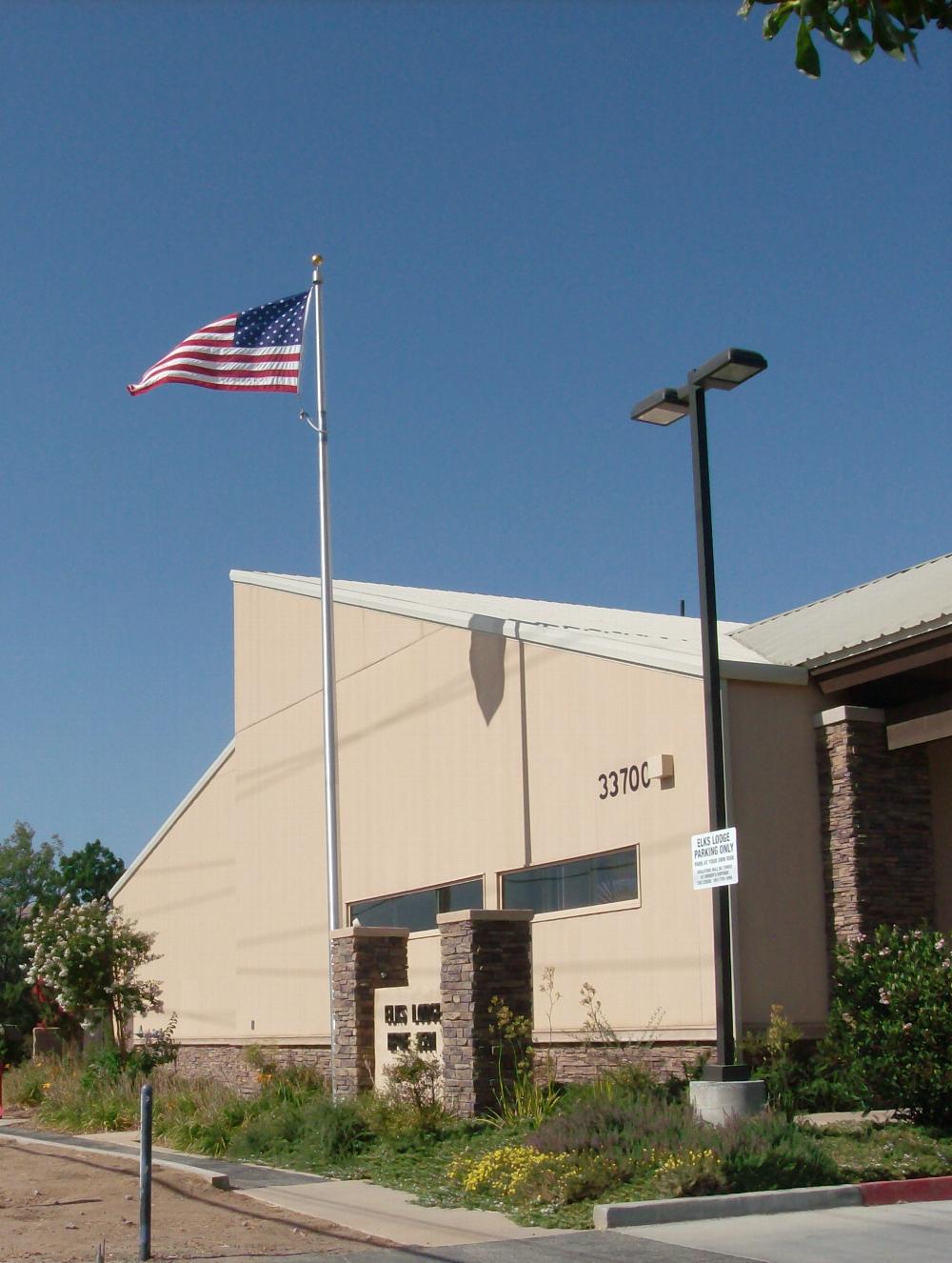 The friendliest Lodge in California's Southeast District.

The Elks Lodge 2591 is located directly South of the City of Lake Elsinore, about 30 miles South of Corona, Ca., west of Highway 15. 33700 Mission Trail, Wildomar, Ca. 92595. / P.O.Box 1564 Wildomar, Ca. 92595-1564.
WE HAVE 15 RV SITES AVAILABLE ON WAITE STREET WITH ELECTRIC AND WATER HOOKUPS. For up-to-date information or group reservations, please contact the camp host at (562) 244-6116.
Saturday game night begins at 4 pm.
The 3rd Sunday we have the Lodge Fundraiser Breakfast to benefit the Lodge and our Scouting program. It goes from 8 to 11:30 am. Cost is $13 for adults. Children under 7 are $9.
The Lodge will hold regular meetings on the first 4 Tuesdays at 7:00 pm in the Lodge Room.
Wednesday nights, Karaoke is 5:00-8:00 PM. Thursday Nights, Bingo with doors opening at 4pm, games start at 6pm.
Friday nights, Dinner and Dancing, Dinner service begins at 5 pm and entertainment starts at 6:00 pm.
Check the calendar for other Lodge activities.

For essential lodge issues, you can reach us at the Elks Lodge phone number (951) 674-6804.

Lodge Email: elks2591@gmail.com