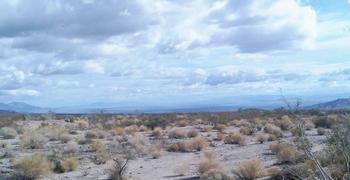 This is a picture of our Home, at the Southern Edge of the Mojave Desert. Once you see it, you won't forget how Beautiful and Unique it is.

Our Lodge Meetings are on the 1st and 3rd Tuesdays at 7:00pm every month. Bar is open at 4:30 p.m. on those Meeting Days.

Every Wednesday the Bar is open at 4:30pm. It's our Burger & Wings Night. We Cook and Serve a choice of Burgers/Cheese Burgers with Fries for $6, or 6pc Wings for $5, $2 extra for Fries with Wings. Served 5:30pm - 7:30pm. Veterans Welcomed!!!

Every Thursday the Bar is open at 4:30pm. Snacks will be available.

Every Friday the Bar is Open at 4:30pm. It's our BINGO and Dinner Night. Doors Open for BINGO at 5:00pm, Early Bird Starts at 6:00pm, and Regurlar Games Starts at 7:00pm. Our BINGO is opened to the public. We Cook and Serve a Great Dinner for $10 from 5:30pm - 7:30pm.

Every Saturday the Bar is Open at 1:00pm til 6:00pm. A $5 Food Bar will be available during those hours. Food Bar will vary.

The lodge address:

6501 Elk Trail

Twentynine Palms,. CA.92277

Phone No: (760)367-7061

Driving? You can get to us from the East by taking Highway 62 West, driving through town, over the hill and past Stater Brothers about 1 miles. We'll be the BIG WHITE building on your left. Coming in from the West? You'll see us on your RIGHT after passing the Animal Hospital.



COME JOIN US!