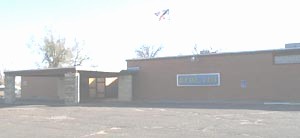 Welcome Pratt Elks Members! We are excited for another great year at the lodge. Watch for all the exciting events that will be happening in the community and at the lodge. Please refer to the calendar and bulletin on this site to see all the great upcoming events and keep informed on Elks news.

Hours of Operation:

Monday thru Friday 5 PM - 10 PM. Bar only on 1st, 3rd, and 5th Mondays. Food Specials on 2nd & 4th Mondays.

Saturday 5 PM - ? Depends on special events.

Bingo - 1st Monday of each month, unless a holiday falls on the Monday, then Bingo will fall on the next Monday.
Serving food Wednesday - Mexican Night; Thursdays - Burgers/Brats and More!

Friday - Menu Service & Specials
Saturday - For special events (watch the calendar)

RV Hook-ups available on the west side of the building.