.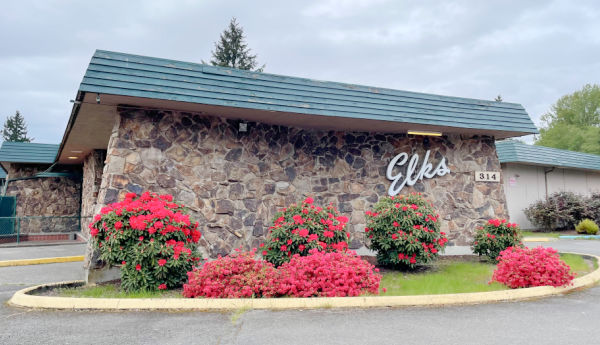 This page is no longer updated.
We have a new website. Please visit
and bookmark the site.
---
The Lodge is open and we would love to see you!
314 27th St NE Puyallup, Washington
Office Phone: (253) 845-9515 Email: puyallupelks@comcast.net
Office Hours: 10 AM to 4 PM, Tuesday through Friday
If you want to join the Elks, contact the Office. We would be happy to help you get started.
News and Events
Our Facebook page also has information on news and events.
Facilities - RV, Lounge, etc.
See our Facilities page for information on RV Park, restaurant schedule and for facility rentals (hall, meeting rooms, parking lot).
Meetings
Lodge Meetings are every Tuesday night starting at 7:30 PM. All Elks are welcome.
Board of Directors meetings are the 2nd and 4th Tuesday of the month from 6:45 PM to 7:15 PM.
Ladies of the Elks meetings are held the first Tuesday of the month at 6:30 PM.
Get Active in Your Lodge - Volunteer
We are a volunteer organization with many opportunities to serve. We would like every Elk to get involved in at least one activity, whether it is cooking and serving meals, visiting Veterans, planning activities or cleaning up the grounds.
To keep Dinners going, we need Cooks, Bartenders, Servers and Hosts. Even one or two days a month would be a great help. Contact the office at (253) 845-9515 or email puyallupelks@comcast.net
Community Service
We proudly support veterans and children with disabilities. We provide college scholarships, sports programs and drug awareness education. See our Programs page for more information.