Lodge #1968 Home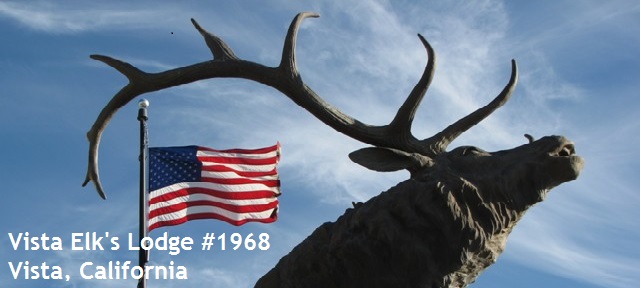 Welcome to the Vista Lodge! "The Friendly Lodge!" We are the most active Lodge in the South Coast District!
We have the Most Affordable Wedding Hall in North County! Located at 1947 E. Vista Way, Vista, CA 92084 (760)724-1968
Our meeting nights are on the first & third Thursday of each month at 7:00PM.
Our office is open Monday through Friday, 9:00AM to 2:00PM. We have expanded our hours. Our Bar & Lounge will be open Monday at 1:00PM and Tuesday through Saturday starting at 11:00AM.
Sunday we offer brunch from 8:30AM to Noon.
The proof is all on our calendar, check out our activities! Please check out our "Calendar" link for our monthly calendar and join us sometime. It just makes sense!
We also have a RV Park for more information see our Facilities page or call Al at 760-330-1861 or E-Mail him at rvhost@1968.sdcoxmail.com
---
Back to top