Lodge #693 Home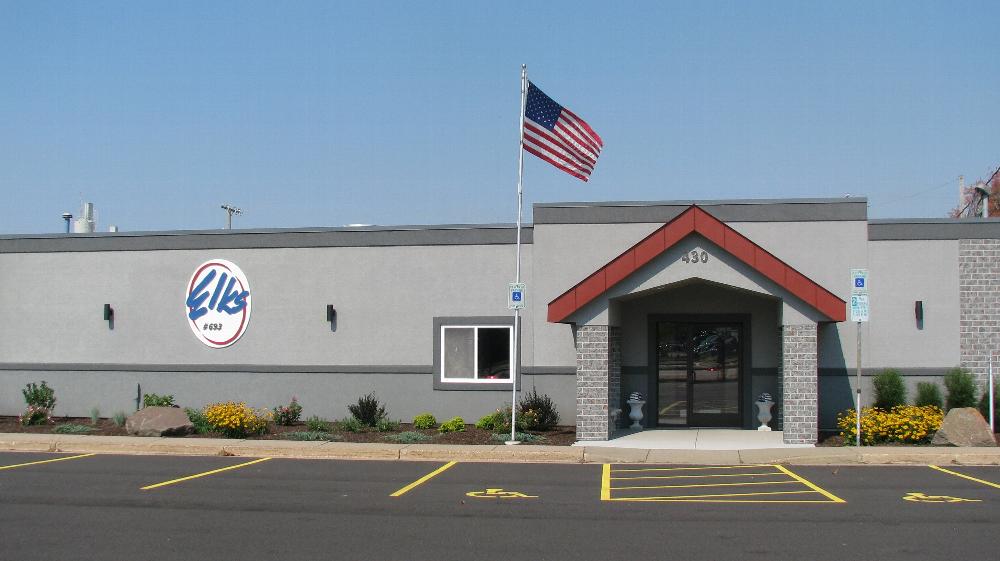 Welcome to Wisconsin Rapids Lodge #693
Our Lodge meets on the first and third Tuesdays of the month except in July and August. During those months we meet on the third Tuesdays only. The Board of Directors meet on the second Tuesday and the Past Exalted Rulers meet on the 4th Tuesday of even numbered months.
Elks Ladies meet on the second Monday of the month from September through May.
The bar is open on Tuesdays and Fridays at 5pm. Dinner meals are served on Tuesdays and Fridays at 6pm.
Our banquet hall is available for rental along with a catering service for special functions.
For availability, contact our Facilities Manager J Squared Catering at 715-423-3450 or the lodge at 715-423-1930. Please feel free to browse through our website. We are most happy to answer any questions that you might have.
---
Back to top