Lodge #639 Home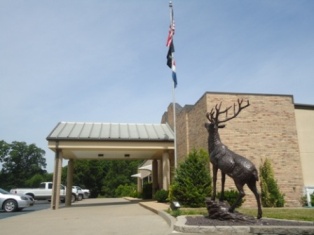 Sponsor of the Month
Bob's Foodliner
2100 Main Street
Scott City, MO 63780
Phone: 573 264 4653
www.bobsfoodliner.com
Lodge 639 is proud of its sponsors and is eternally grateful for their generosity in support of many of our lodge fundraising activities, events, and special projects. Please patronize these establishments as often as possible during the year. Thank you.
---
    


 Menu for September 13h - September 17th
Monday - Smoked Chicken, Baked Beans, Steamed Broccoli
Tuesday - Italian Beef Sandwich, Rippled Chips
Wednesday - Crispy Fish Tacos, Fries
Thursday - Steakhouse Pizza, House Salad with Ranch
Friday - Crabcake Sandwich, Tator Tots
FRIDAY NIGHT DINNER - Baked Mostaccioli - $8
Garlic Bread with Cheese and Salad Bar
---
---
WHAT'S HAPPENING AT THE LODGE? - Press the BLUE "Calendar" BUTTON to view daily lunch menus, Friday night dinner menus, upcoming special events/music/entertainment, lodge activities and meetings.
Activities of Special Mention:
---
REMINDER: PLEASE LEAVE YOUR TABLES CLEAN WHEN YOU LEAVE. There is NO table service from the bar in the Club Room or in the banquet room downstairs. Members are to return glassware, coasters and ashtrays to the bar, and deposit table trash into available trash cans when leaving their table permanently at any time. Members are asked to please comply with House Rule #5: "There is no table service from the bar when a waitress is not on duty. Therefore, all members taking drinks from the bar will be responsible for the return of all bottles and glasses." Thank you.
---
WEBSITE: Type "cape elks" in the SEARCH BOX (not on the top address bar). While you're at the site, bookmark it and keep as a website "favorite" on your PC !

MEN'S MEETINGS are held on the 2nd & 4th Thursdays of each month at 7:00 p.m. (Exception: During July & Aug, the meetings are on the 4th Thursday only.)

LADY ELKS MEETINGS are held on the third Thursday of each month beginning at 6:30 p.m.

DID YOU KNOW? Membership dues are due each year by April 1 for both the men and Lady Elks.
---
SPECIAL MENTION OF SOME "BLUE BUTTONS" TO THE LEFT:

"NEWS" - For our ER and LADY ELKS PRESIDENT'S MESSAGES, and other important news items/issues, PRESS the BLUE "NEWS" BUTTON.
"CALENDAR" - Press the blue "CALENDAR button to review weekly LUNCH MENUS, Friday evening dinner menus, upcoming SPECIAL EVENTS, ENTERTAINMENT, shooting matches and re-occurring meetings. Whatever is happening at the lodge can be found on the monthly calendar. You can scroll to the bottom of the Calendar to print a "printer friendly version" of the calendar.
"LINKS" - Have you pressed this blue button lately? You might find some useful websites.
"ENF Reports" - Reports of donations made to the Elks National Foundation.
"MORE INFO" - Under the BLUE "MORE INFO" BUTTON you will find information regarding Lodge 639 House Rules, New Members, our Absent Brothers, Elks Principles, Elks Mission Statement, Shooting Matches, how to offer personal comments and suggestions to the lodge, lodges within our district and more.

---
NOTICE THE BLACK BUTTONS AT THE BOTTOM OF THIS PAGE? These are direct links to the Elks USA national website.
ARE YOU INTERESTED IN BECOMING AN ELK? Press the BLACK button/link at the bottom of this page "HOW TO JOIN." That main page will have still another link "Click Here To Fill Out A Membership Inquiry Form ." Please note this is only an inquiry and not an application for membership. This inquiry will be directed to an Elks lodge nearest you for follow-up. You are encouraged to take the time to read the remainder of the "How To Join" webpage.

By the way, Lodge 639 members, HAVE YOU SPONSORED A NEW MEMBER LATELY?

NOW AVAILABLE ON-LINE! The Elks National Magazine. PRESS the black "ELKS MAGAZINE" BUTTON at the bottom of this page.

CHECK THIS OUT! Elks and members of our community can support Veterans who are experiencing hard times by visiting and sharing MAKETHECONNECTION.net, a website that connects Veterans and their families and friends with information, resources, and solutions for living more fulfilling lives. PRESS the blue "NEWS" button for more information.


DOES THE LODGE OFFICE HAVE YOUR EMAIL ADDRESS? If not, please forward your email address to: capeelks@sbcglobal.net, or call Khristy in the office at 573.335.9294 - Having your email address is important to the lodge office.

IF THE LODGE HAS YOUR EMAIL ADDRESS, YOU SHOULD BE RECEIVING AN EMAIL VERSION OF THE LODGE WEEKLY LUNCH MENU. HOWEVER, IF YOU ARE NOT RECEIVING THE MENU BUT WANT AN EMAIL COPY EACH WEEK, FORWARD YOUR EMAIL ADDRESS TO THE LODGE to: "capeelks@sbcglobal.net" FYI - You can always press the blue "CALENDAR" BUTTON on this website each week to review and/or print the weekly menu.


---
Back to top