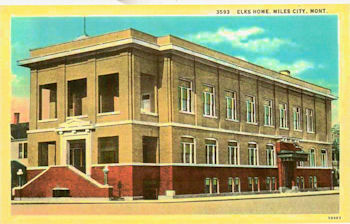 Hello from Miles City, MT

We meet second & fourth Tuesdays, except July, Aug., and Dec. we meet fourth Tuesday only, at 7:00 pm.

Directions: corner of 619 Pleasant and 7th Street N in Miles City MT.
Our lounge is open Fridays, 5-close, Saturdays as scheduled.
Just some new information. In the last thirty years our Lodge has made the money and donated over $300,000.00
to different Charities in our community. We are very proud of this and continue this to this day.