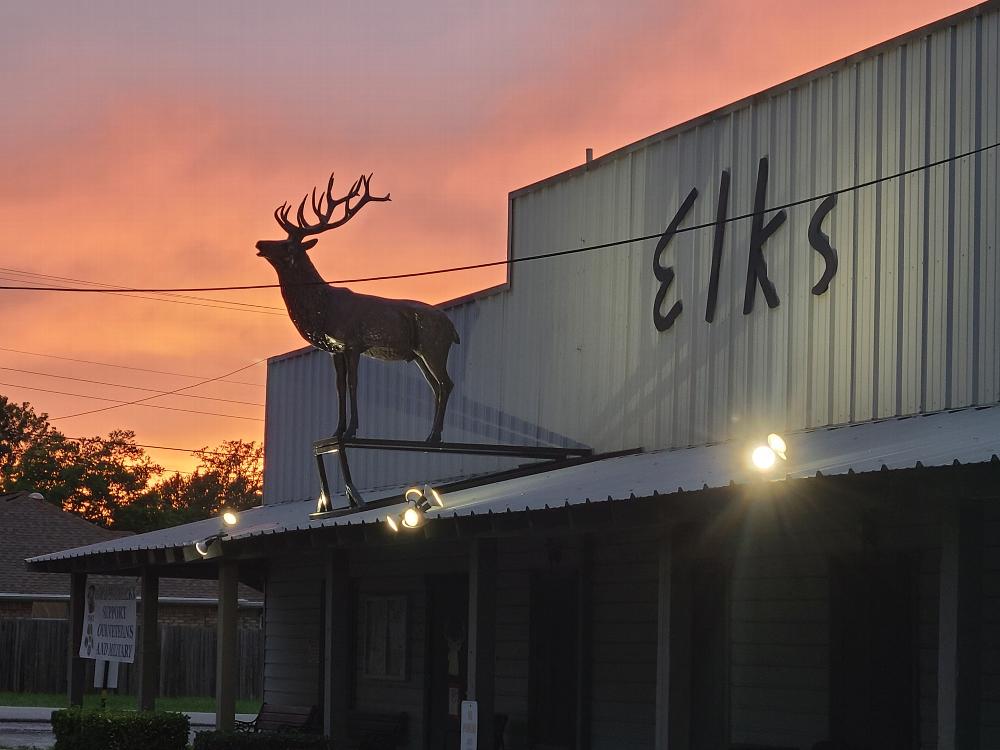 ---
Welcome to the
Grapevine Elks Lodge #2483
Homepage
Lodge Meetings: Every Month on the 2nd & 4th Mondays @ 7pm
Except 2nd Monday only in December
---
Check the Lodge Calendar for the most current information.
The best evenings to see the Lodge in action are Wednesday, Thursday and Friday evenings... but drop by anytime (Mon-Sat open at 4pm, Sunday 1pm-6pm). Guests are always welcome at our Lodge. Please sign our guest book.
Wednesday night is "FAMILY DINNER". Wednesday night meals are cooked by volunteer members and cost around $13 each.
Thursday Night Karaoke has become a popular event at our Lodge. The fun starts at 7pm. There are many good singers.
Friday night is "DINNER & DANCING" night … A menu of steaks, shrimp, chicken, and burgers is offered in a "restaurant style" setting starting at 7pm. Entertainment begins about 7:30pm.
Simply stated, "Our members have a lot of fun at a very active Lodge" …thanks to our charitable fund-raising efforts we tend to make money … we then give that money away to Veterans, Children with Special Needs, Scholarships, and Community Projects.
---