Lodge #2333 Home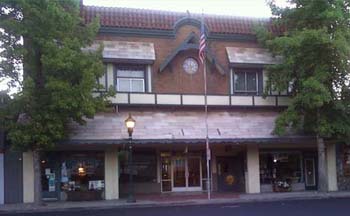 Welcome to Mount Shasta Elks Web Page
---
VETERAN'S DINNER
The Elks will be honoring the Lodge members who served in the armed forces with drinks and dinner on
Friday, November 10.
Lodge opens at 4:00 for happy hour and dinner will be served at 6:00 P.M.
Please RSVP to the Lodge office at 926-2138 no later than November 8.
---
SERVICEMAN'S FEAST
Please Join the Elks Lodge, along with other community sponsors, on December 1, 2018 at St. Anthony's parish hall, to honor and provide a holiday meal for all veterans, firepersons, peace officers, and public servants and their family members.
Dinner will be provided from 3:00—7:00.
Any member of the community is invited to attend at no cost.
---
LODGE BAR WILL BE OPEN FRIDAY NIGHTS
DURING THE WINTER
FOR GAMES AND FUN TIMES. COME ON DOWN!!
4:00—8:00 PM
---
IF YOU HAVEN'T HEARD ABOUT US,
PLEASE CHECK OUT OUR FACEBOOK PAGE .
CLICK HERE TO SEE OUR MONTHLY NEWS LETTER FOR NOVEMBER 2018.

(A free copy of Adobe Reader® is HERE)

Please sign our 'Guest Book' and let us know about YOU!
---
We're located in the heart of downtown Mount Shasta on Mount Shasta Blvd, just south of Castle Street. The Lodge is located on the top floors of the business arcade next to ACE Hardware. The Lodge entrance is next to the indoor business arcade entrance. Just look for the B.P.O.E. ELK Logo on the door. The Lodge Office, rear entrance and handicapped elevator are located inside the Arcade at the back.
The Lodge meets on the 1st and 3rd Tuesday of each month at 7:00 pm.
Thank you ALL and SHARE this web site with your friends.

---
Back to top