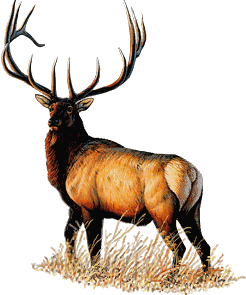 WELCOME TO HARRISON LODGE#2311

Our lodge is only 30 miles or so south of Branson, Mo., we get a lot of visiting Elks and guests and we love having each and every one of them! When you are in our area please stop by our Lodge on the north end of Harrison. Our Lodge sits on the hill on the east side of Highway 62/65/412 North across from Airport Road. Our Elk, "Jonathon" looks out over the highway hoping that you will stop and visit. We pride ourselves in making all visitors feel welcome and when you stop in I'm sure you will leave feeling you've made a few new friends. We are also proud to have the American Legion Post#44 and VFW meet at the back of our Lodge. Just another way of helping our veterans.

Exalted Ruler, Matt Kalebaugh

Our monthly meetings are the second and fourth Monday of each Month @ 6:30p.m.

Our hours are Tue, Thurs, Fri & Sat 5:00pm to 9:00pm. Sun 1:00pm to 6:00pm.