Lodge #2309 Home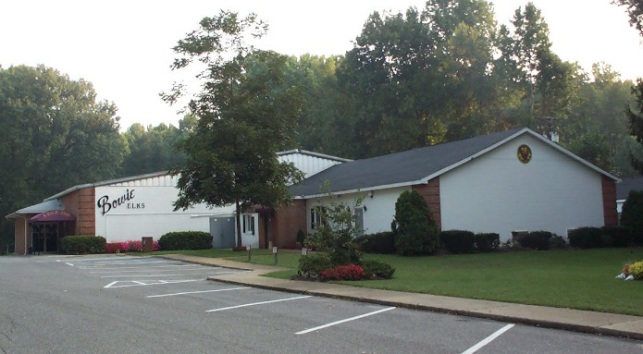 wELKcome to Bowie Elks Lodge #2309
------------------------------------------------------------------------------------------------
Next Lodge Meeting on TBD at 7:30 p.m.
Next House Committee Meeting on TBD at 6:30 p.m.
Lodge meetings are scheduled on the Second and Fourth Tuesdays of the month,
except for the months of July, August, and December.
The House Committee plans to meet on the First Tuesday of each month.
All members are welcome to attend all meetings.
------------------------------------------------------------------------------------------------
Lounge Hours
Monday thru Sunday: 3:00 p.m. to Close
------------------------------------------------------------------------------------------------
*** See Calendar, Photo Gallery, or Lodge News for Flyers & Announcements ***
---
Back to top