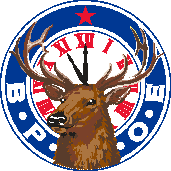 Exalted Ruler, Julie Devanney, the Officers, and the Members of Wethersfield Rocky Hill Elks Lodge #2308,
welcome all visitors to our lodge.
Home Lodge of CT Elks Association Vice President of the Central District, Richard Martyn, PDD.

Club Room Hours are:
Monday 2:00 PM - 10:00 PM
Tuesday - Thursday, 12:00-10:00 (+) PM
Friday and Saturday 12:00-11:00 (+) PM.

Sunday: 12:00 - 10:00 PM

Join us for Friday Night Dinners.


Lodge meetings are held the second and fourth Wednesdays beginning at 7:00 PM.

We are located at:

825C Cromwell Avenue Rocky Hill, CT. 06067