Lodge #1705 Home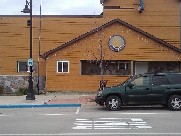 Welcome to Newberry Elk Lodge#1705 Friday Night Fish Fry and Complete Menu serving 5:00 pm - 8:00 pm Club open Thursdays beginning at 3:00 pm. Saturdays and Sundays open for special events only.
St. Patrick's Day Celebration Friday, March 16th, 2018. Club opens at 10:00 am serving until 8:00 pm.
Club rental available contact Manager Stacey Neff leave message at 293-8321.
Check out "News" for current happenings and our "Newsletter" for upcoming events and calendar. "Like" us on Facebook.
---
Back to top