Lodge #1549 Home
Hyannis #1549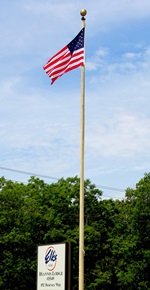 852 Bearses Way Hyannis, MA 02601-2233
Phone (508) 771-1549
Hi everyone! If you are visiting or live on Cape Cod and are in the Hyannis area, be sure to drop by and visit with us.
Our Members Lounge is open Mon-Thurs 1pm - close and Fri - Sun 12 noon to close. If you are a Elk member, please join us at one of our meetings. We meet the 1st and 3rd Tuesdays of every month (except July and August -thirdTuesday only and in December - first Tuesday only ).
Meetings start at 7:30PM and we serve a light supper following the meeting.
Our next lodge meeting is Tuesday, November 20, 2018 @ 7:30 PM
We are hosting an Italian Buffet for all veterans, active military and Gold Star Families on Thursday, November 15, 2018. More information on the Freedom Dinner pull down menu on the left sidebar.
Officer's for the Year 2018-2019
Exalted Ruler: Donna Medeiros,PER
Leading Knight: Brian Monroe
Loyal Knight: Michael Anastasia
Lecturing Knight: Patrick Anastasia
Secretary: Elizabeth Reney
Treasurer: Betty Legere PER
Tiler: John Lovell
Inner Guard: Barbara Livingston
Chaplain: TBA
Esquire: Paul Farren, PER

Trustees:
1yr. Gary Livingston
2yr. Dennis Anastasia
3yr. Torey Gregoire
4yr. David Ganshaw, PDDGER, PER
5yr. Richard Davidson

Our Elk of the Year is John Morin, PER
Our Officer of the Year is Richard Davidson
Our Citizen of the Year is Joseph Gentile


















---
Back to top