Lodge #1289 Home
---
Welcome to Glendale Lodge 1289
** IMPORTANT NOTICE - GLENDALE LODGE #1289 IS NOW SERVING TAKE OUT MEALS AND OUTDOOR TENT DINING FOR DINNERS ON TUESDAY, FRIDAYS, AND LUNCH ON WEDNESDAY. WE ALSO HAVE SPORTS NIGHT ON OTHER SELECTED EVENINGS. CHECK YOUR EMAIL FOR THE LATEST WEEKLY OFFERINGS.
THE INTERIOR OF THE LODGE IS STILL CLOSED USE.
MEMBER LODGE MEETINGS ARE BEING HELD VIRTUALLY ON THE 1ST AND 3RD WEDNESDAYS OF THE MONTH.
PLEASE STAY SAFE, INFORMED, AND ABIDE BY HEALTH AND SAFETY PROTOCOL TO KEEP EVERYONE SAFE IN OUR COMMUNITY.
THANK YOU !
---
Address: 120 E. Colorado Blvd., Glendale, CA 91205 Ph: 818.242.2105
We are located in the heart of Downtown Glendale, a half block East of the Americana
---
Office Hours: Mon - Fri 9:00 - 2:00PM
---
Virtual Lodge Meetings: 1st and 3rd Wednesdays - 7:30 PM
---
Lounge Hours: Mon, Wed, Thurs 11:30-10:00 PM Tues 11:30-11:30 PM Fri, Sat 11:30-11:00PM
Sun 9:00-8:00PM
---
Lunch: Mon - Fri 11:30 - 2:00 PM
---
Dinner: Tuesday and Friday Evenings 6:30PM
---
Breakfast: Sunday 9:00 - Noon
---
We have RV Hookups for other lodge members - see Facilities page for more information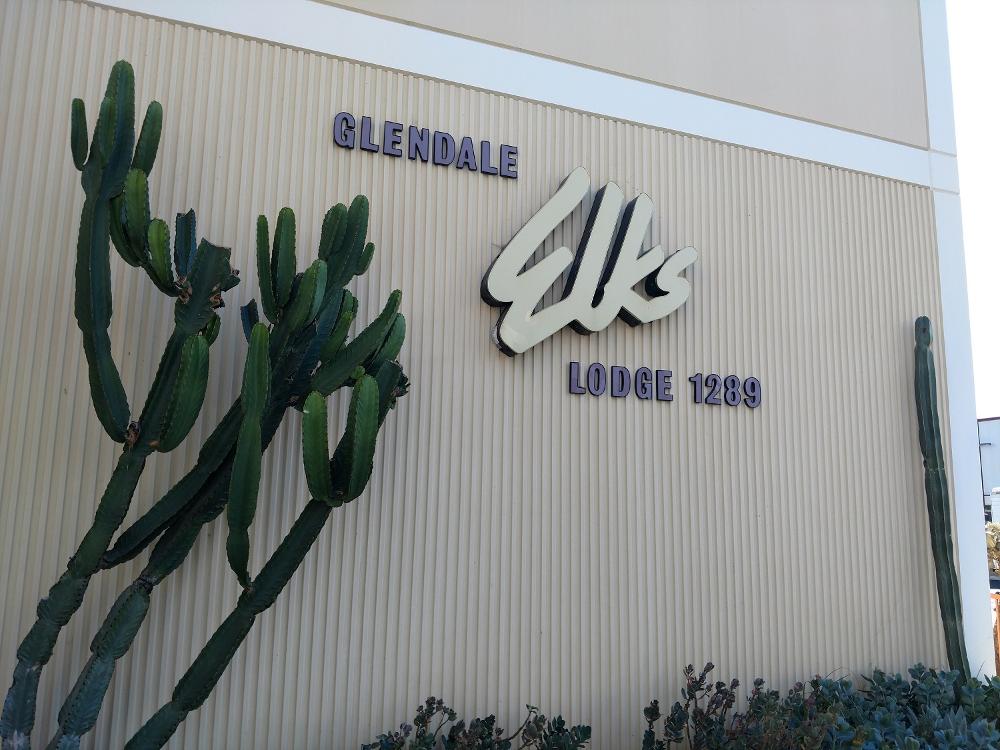 ---
Back to top