York Photo Gallery
"Froggy For Firefighters" Benefit Concert 11/18/18 starring Scotty McCreary, Carly Pearce and Kayla Kroh to honor the 35 Firefighters who lost their life in the line of duty over the past 100 years. The TEAM, shown here includes front row left to right, Shawn Firestone, Bonnie Stiles (York ELK), Jody Kroh, Marc Ott. Second row left to right Chief David Michaels, Michael Gilmore (York ELK) Co-Chair, Ronald Lewis (York ELK) Founder and Chairman, and Michael Connor (York ELK) Co-Chair. Not shown Scott Donato, Froggy 107.7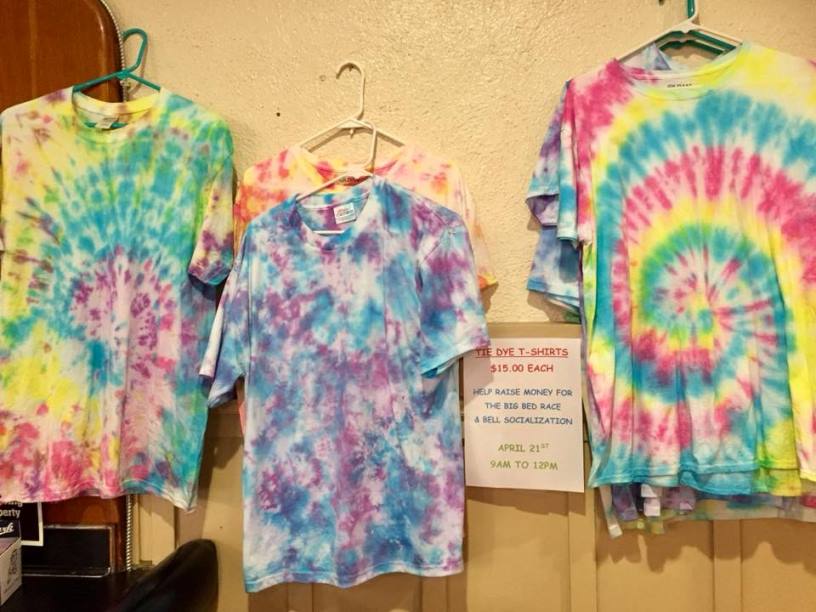 Members of the York Elks made tie-dyed t-shirts for the 2018 theme "The Grateful Bed". Shirts were sold as a fundraiser.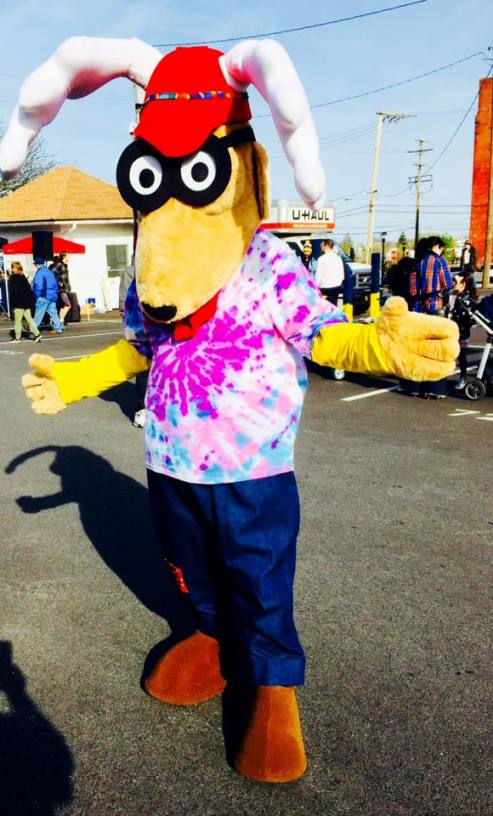 "Elroy" joined the festivities at Bell's Big Bed Race. He even raced the York Rev's Mascot "Downtown".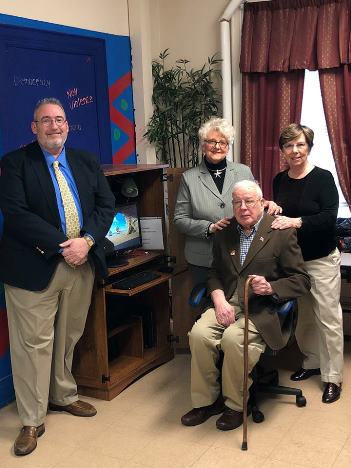 2018: The York Elks Lodge received an Anniversary Grant which was used to help the Children's Home of York Transition Home for young men. Funds were used to purchase a desk, chair, lamp, printer, desktop and laptop computers, software and a large monitor that can be used to show programs and presentations to the 10 young men living there. Pictured alongside the computer station are Dr. Joseph Birli, President & CEO of the Children's Home of York and York Elks members Karl Reachard, Ilene Gentzler and Barb Small who stayed at the Orphanage when they were children.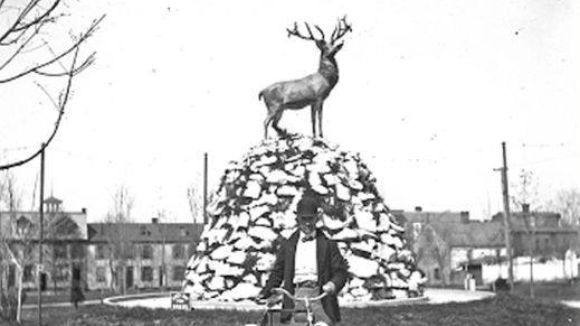 Erected in 1898 at Penn Park, York PA. Vandals beheaded the Elk in 1987. A project is underway to erect a new Elk at the Lodge which has been home since 1905.
---
Back to top