Elmira Photo Gallery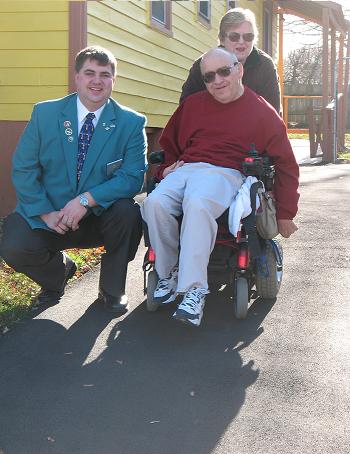 Larry and Marjorie Rice with Exalted Ruler Rich Taylor, on the repaved Driveway at the Rice's Partridge St. Home. The Members of Elmira Lodge #62 provided to have the age damaged driveway repaved, for this fellow member with Cerebral Palsy. Photo taken November 2009 by Mike Royle.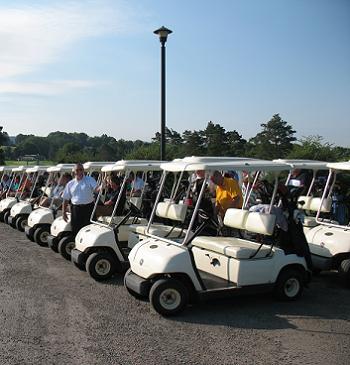 Carts Line up and get ready to go at the 2010 Elmira Elks Lodge #62 2nd annual James H. Voorhees Memorial Golf Tournament, to benefit Cerebral Palsy, the Major Project of the New York State Elks Association. 36 four man teams came out to support the event. This years Donation to Major Projects was $4000.00.
---
Back to top