Bowie Photo Gallery
Bowie Photo Gallery: Ceremonies, Celebrations, and Good Deeds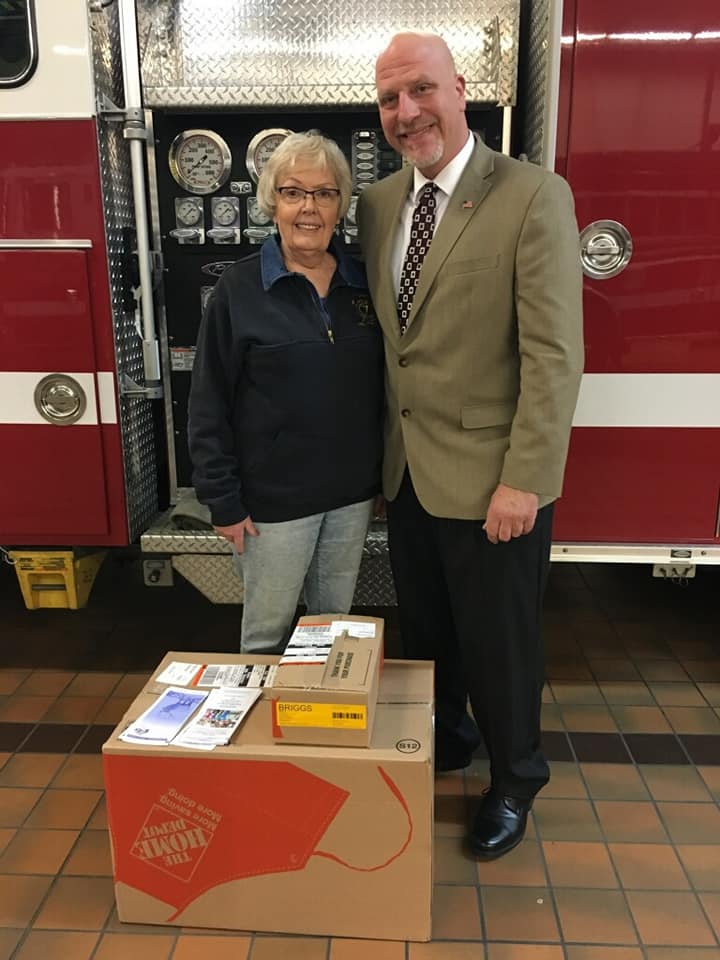 In celebration of the 150th anniversary of the Elks organization, the Bowie Elks Lodge #2309 in Gambrills gifted the AVFD with more than 50 combined smoke/carbon monoxide detectors to distribute to the community. Elks president Brian Shifter presented them to AVFD company president Kitty Gross at Station 7. The lifesaving donation was made possible by a $1,500 grant from the Elks National foundation also known as ENF. For more information on other grants and scholarships available visit www.Elks.org. Story and photo by Julie Peterson.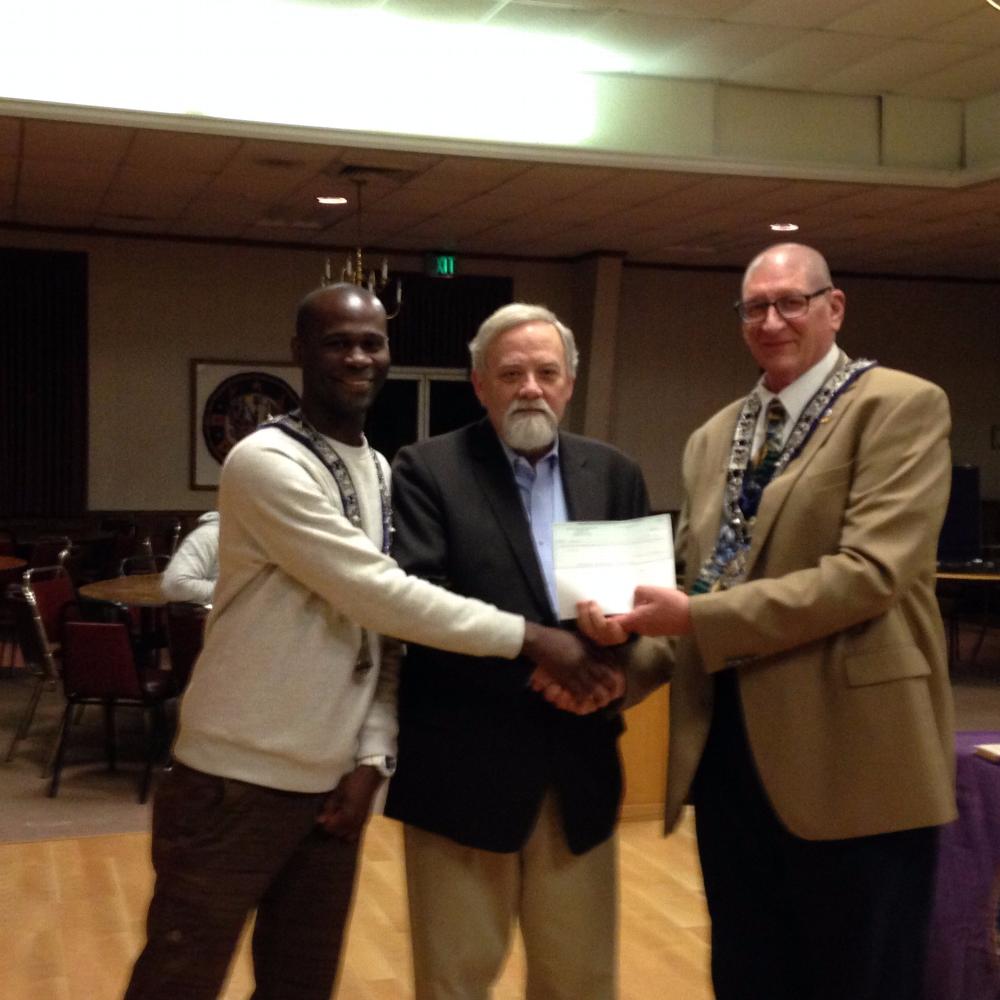 Carl Robinson accepts a check for the Welcome Home Program from Wilford Davis and Stephen Williams. The Grant monies are to purchase household goods for a homeless veteran.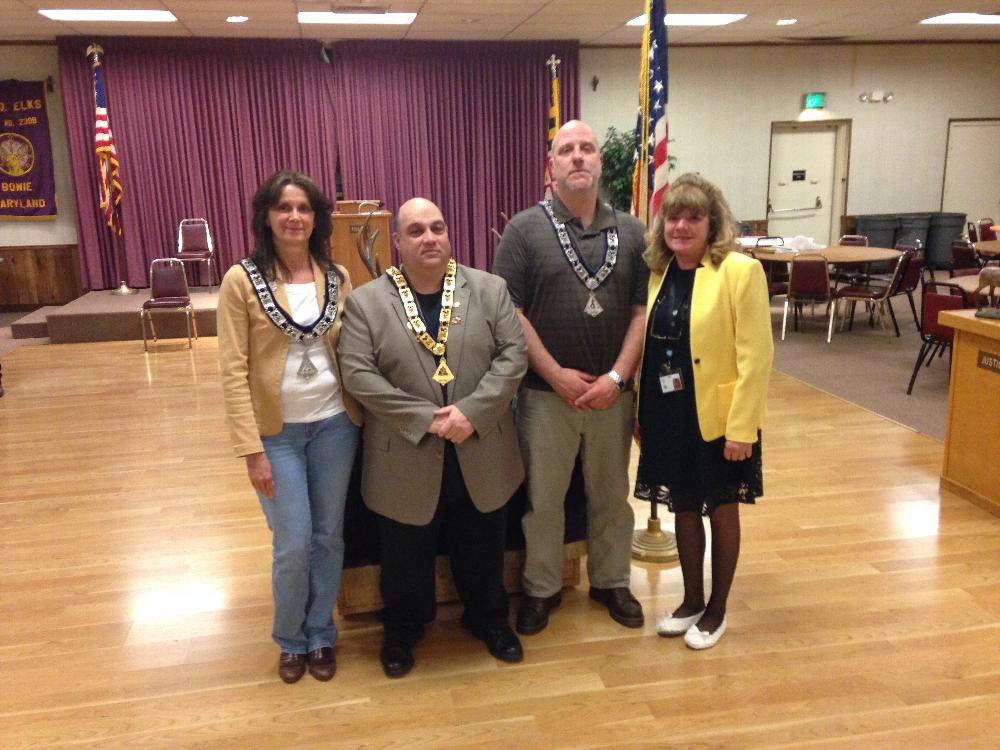 Elk Awards: Elk Officer of the Year - Susan James ER - Matthew Briggs Growing into his Antlers - Brian Shifter Elk of the Year - Val Smith Congratulations to One and All!
The Traveling Gavel is ours! On Tuesday, 7 Feb 2017, our ER (Matt Briggs) led a delegation of 10 Elks to Broadneck Lodge and "captured" the gavel. Let's see how long we keep it.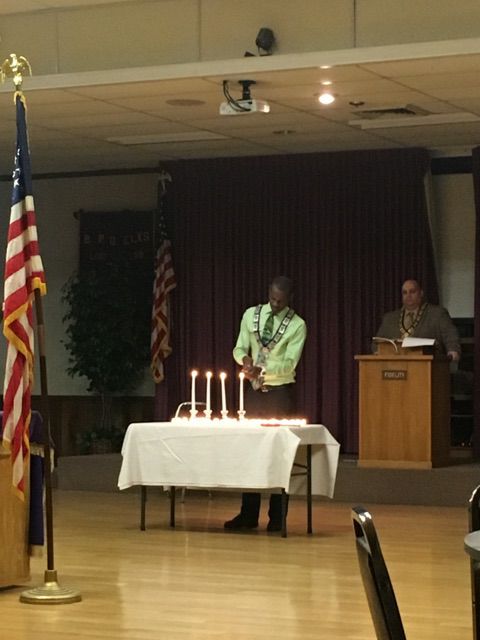 Tiler, Wilford Davis lights the candles for our members that passed in 2016 during the Memorial Ceremony held on Sunday, December 4, 2016.
---
Back to top