Sebasticook Valley, ME Lodge News
Lodge 'Founding Father' Spencer Havey passes away
Spencer R. Havey, the "Founding Father" of the Sebasticook Valley Elks Lodge, died peacefully at his home in Pittsfield on Wednesday, April 20. He was 78.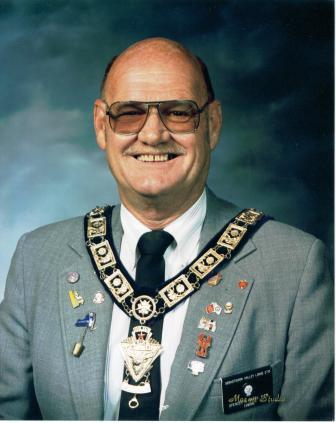 Havey, who carried membership card No. 1 at the Sebasticook Valley Lodge, served five terms as Exalted Ruler. He was also an Honorary Life Member.
Spencer recently presented with the Spirit of America award by the Pittsfield Town Council and a Legislative sentiment for his years of service to the community and the Elks by State Rep. Stanley Short. He was also a 25-year member of the Meridian Masonic Lodge in Pittsfield.
Spencer graduated from Maine Central Institute with the class of 1956. He proudly served our country in the United States Navy from 1956 to 1960.
He was police chief for the town of Pittsfield for many years, sheriff for Somerset County from 1990-1994 and assistant chief of the Pittsfield Fire Department. The family will receive friends from 2-5 p.m., Sunday, April 24 where an Elks Memorial Service will take place at 4 p.m., at the Shorey-Nichols Funeral Home, 191 Hartland Avenue, Pittsfield.
A memorial service will be held at 2 p.m., Monday, April 25 at the funeral home with the Rev. Glenn Nichols officiating. A committal with military honors will immediately follow at the Village Cemetery, Peltoma Avenue, Pittsfield.
All are welcome to the Elks Lodge following the committal for a time of gathering.
---
Back to top