Absent Brothers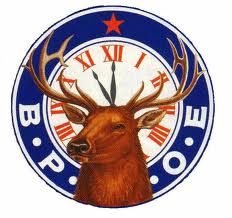 IN MEMORIAM They have passed into the light, which is beyond the Valley of the Shadow of Death. The places, which have known them, shall know them no more. But their virtues are written upon the Tablets of Love and Memory.
Mike O'Connell
Benny Hinton
John Langford
John Frank
Jack Evans
Richard Shockley
Forest Slinkard
Steve Thiele
Milton Roth
Gerald Ainsworth
Russ Bollinger
T.H. "Tom" Hennessy
Mike Blechle
T.J. Hennessee
Gerald Ainsworth
Russel Bollinger
Ron Penrod
Leon Cherry
Jim Pruitt
Earl Ludwig
Lawrence Benefield
Bob McLemore
Robert Fred "Bob" Williams
Neal Edwards
Pat Baldwin
Elmer Smith
Joda Bess
Terry Bass
John Mehrle,Jr.
Terry Camp
Jerome Seyer
Dan Bridger
Herb Nance
Jim Thomas
Earl Searcy
Larry Brown
Barry Davis
Basil Barnes
Gene Patterson
Bill Bowers
Ted Coalter
Bill Borenman
Marvin Pfautsch
Harold Locke, Jr.
Dick Dirnberger
Ivan Holloway
E.A. Esicar, Jr.
E.W. "Bill" Geiser
Jerry Fox
Jack Shell
Joe Prost
Bill Propst
Terry Camp
Joe Davis
John "Yogi" Seabaugh
Jared Durbin
Bill East
Lester Eagle
ELEVEN O'CLOCK TOAST: You have heard the tolling of 11 strokes. This is to remind you that with Elks, the hour of 11 has a tender significance. Wherever Elks may roam, whatever their lot in life may be, when this hour tolls upon the dial of night, the gret heart of Elkdom swells and throbs. It is the golden hour of recollection, the homecoming of those who wander, the mystic roll call of those who will come no more. Living or dead, an Elk is never forgotten, never forsaken. Morning and noon may pass him by, the light of day sink heedlessly in the West, but ere the shadows of midnight shall fall, the chimes of memory will be pealing forth the friendly message, To our absent members.
---
Back to top