Space Derby The Space Derby is a Cub Scouting event in the United State of America that is similar to the pinewood derby car race. Cub scouts race miniature balsa wood rockets that are powered by two rubber bands and propeller -- that travel along a heavy monofilament fishing line. The rockets are carved by the boys, with the guidance of their parents and other family members. See the Lodge calendar for the next scheduled derby.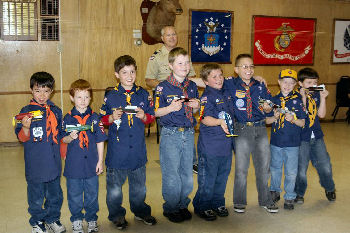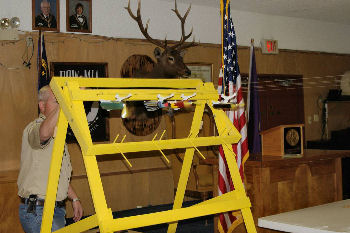 Pine Wood Derby The pinewood derby is a racing event for Cub Scouts in the Boy Scouts of America. Cub Scouts, with the help of parents, build their own cars from wood, usually from kits containing a block of pine, plastic wheels and metal axles. The cars are also judge for best of shown by the Lodge Members. See the Lodge calendar for the next schedule derby.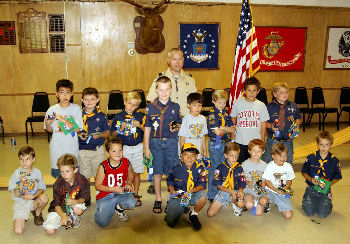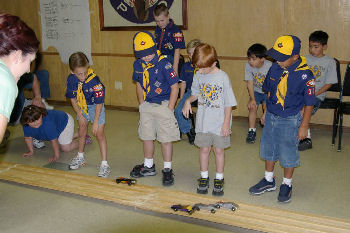 Rain Gutter Regatta The rain gutter regatta is a Cub Scouting annual event in the United States of America that is the sailboat equivalent of the pinewood derby. The sailboat kit consists of a seven-inch long balsa wood hull, a 6-1/2 inch mast, plastic sail, plastic rudder, and metal keel. Within the basic design rules, Scouts are free to paint and decorate their sailboats as they choose. Modifications for speed include the placement of the keel and rudder and the size, shape and location of the sail. A catamaran is an exceptionally fast design, although this modification is not allowed in all races.
The boats are raced in a standard rain gutter that is ten feet long, placed on a table - saw horses, and filled to the top with water. The boats are propelled by blowing on the sail, either directly - through a drinking straw; the boat cannot be touched with hands - the straw. The first boat to reach the end of the gutter is the winner. The overall winner is determined by an elimination system. See the Lodge calendar for the next scheduled race.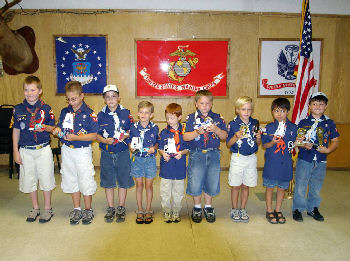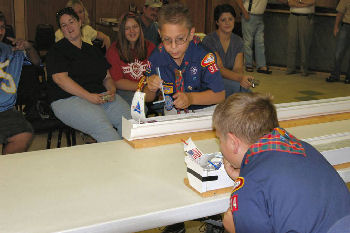 Halloween Party The Cub Scout Halloween party is one of the many fun gatherings held each year. The Cubs have a great time along with their parents, friends and of course the Elk members present. The Christmas and Thanksgiving parties are both held at the Lodge. Come enjoy all the fun and help grow the future of our country. All of these events are posted on the Lodge calendar.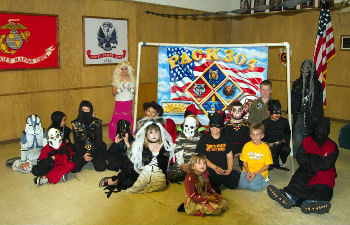 Flag Retirement Ceremony The Flag Retirement Ceremony is performed annually with the greatest respect by both the Scouts and the Officers of Henderson/Green valley Lodge. At the conclusion of the Elks ceremony the Scouts prepare to deliver the Flags for retirement. The Colors are presented with solemn respect they deserve/ The Scouts then perform the proper disposal of the service worn Flags. This is one of the most moving ceremonies to be performed. For the next scheduled Flag Retirement Ceremony please check the Lodge calendar.