April 2011 Vets Message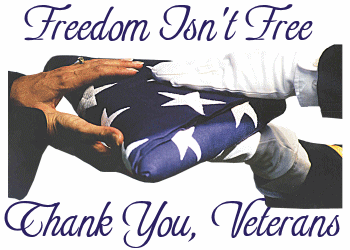 GL Newsletter, April 2011 Veterans Message: Medal of Valor honors our fallen heroes
by Dwayne E. Rumney, PGER
Commission Chairman

The Medal of Valor program commenced in February 2007 and was promoted by your Elks National Veterans Service Commission. The purpose of the program is to give our Lodges the opportunity to honor individuals who served in our military and made the supreme sacrifice defending our country and our freedoms. The Medal of Valor is to be presented to the deserving family of the fallen hero who gave up his or her life in the ongoing Iraqi and Afghanistan conflicts.

The medals are made in the United States and come with a presentation case. The front of the medal is engraved with "Operation Enduring Freedom" on top and "Operation Iraqi Freedom" on the bottom. The back is suitable for engraving the name of the deceased Veteran and also states, "Presented by the Grand Lodge of the B.P.O. Elks to the family of (Name) in recognition of their supreme sacrifice." The cost is $8 per medal, which includes shipping.

If you know of a family that has lost a loved one in Iraq or Afghanistan, it would be a wonderful gesture to honor that person by presenting a Medal of Valor to the family. It could be presented at a Lodge function or other appropriate venue.

To order the Medal of Valor, contact the Elks National Veterans Service Commission at 2750 N. Lakeview Ave., Chicago, IL 60614-1889 or by e-mail to vets@elks.org and the medal will be promptly shipped to you.

Thank you for doing what you can to honor our deceased Veterans!!!
---
Back to top