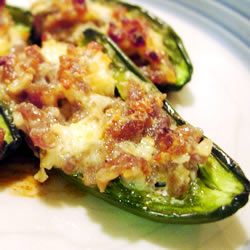 Randy & Linda's Stuffed Jalapenos
Preparation Time: 25 minutes Cook Time: 20 minutes Servings: 12
Ingredients:
1 pound ground pork sausage
1 (8 ounce) package cream cheese, softened
1 cup shredded Parmesan cheese
1 pound large fresh jalapeno peppers, halved lengthwise and seeded
1 (8 ounce) bottle Ranch dressing (optional)
Directions:
1. Preheat oven to 425 degrees F
2. Place sausage in a skillet over medium heat, and cook until evenly brown and chopped fine. Drain grease.
3. In a bowl, mix the sausage, cream cheese, and Parmesan cheese. Spoon about 1 tablespoon sausage mixture into each jalapeno half. Arrange stuffed halves in baking dishes.
4. Bake 20 minutes in the preheated oven, until bubbly and lightly browned. Serve with Ranch dressing.
---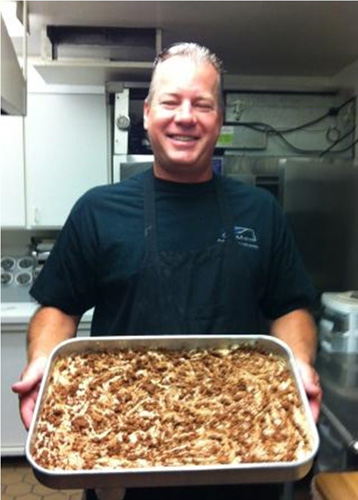 As a farewell salute to our brother Brian Deakins and his wife(as they make their future in North Carolina), breakfast included Brian's yummy coffeecake. Here's his awesome made-from-scratch recipe. Good luck Brian - we will miss you and your family!
Speaking of recipes - here's Frieda's recipe for Spanish Rice (from Chelsie Kenyon, About.com) Frieda's Spanish Rice!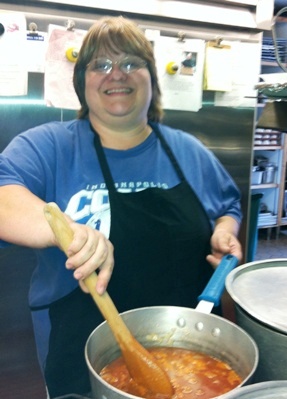 ---