Lodge Facilities
Lompoc Elks Lodge #2274
The Lompoc Elks Lodge provides a wide range of facilities for its' members and guests. Our Club offers a full service dining facility and bar. For entertainment the Club hosts musical groups for the listening and dancing pleasure of the members and guests. A game room is also provided for those who want to play pool, shuffel board, darts or board games.
RV Hookups
RV Parking is available for 14 RVs with 120VAC 30A electric & water at each site.
We can accomodate RV's up to 40 feet long. Nightly rate is $20.00. When you decide to leave, we also have a free dump station, but "donations are always in order."
For RV Park information contact the Lompoc Elks #1538 Secretary, (805) 736-8866, e-mail: office@lompocelks.com If no answer call the Lodge Lounge 805-736-2274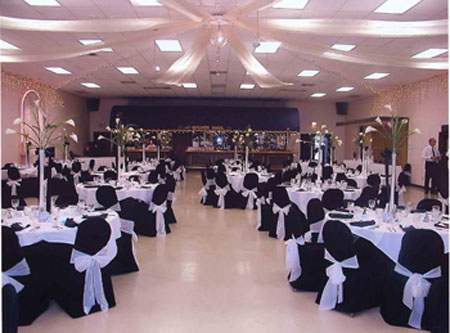 Ballroom
The Ballroom is used for catered parties and large Elk events. Ballroom can accomodate 250+ people for Lodge or catered events. The Ballroom is supported by a full bar, dance floor, large stage for bands and other performances. The Ballroom is also supported by a complete sound system. Diners are served by Elk volunteers of the Ways and Means Committee that bring class and style to the customers they serve. Contact Club Manager for Ballroom information and/or reservations at 805-736-2274.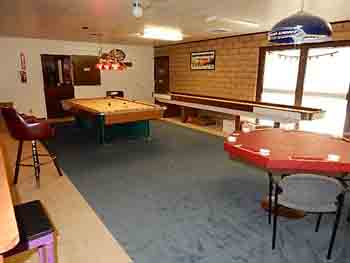 Game Room
The Game Room is adjacent to the Elks Lounge. Access is controlled for members and supervised guests only. The Game Room provides a Pool Table, Shuffle Board, Card Table, Darts and small library. Service from the Elks Lounge Bar is available through a connecting Dutch Door.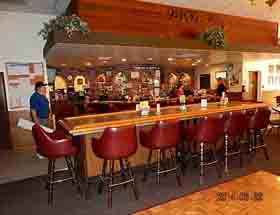 Lounge
The Lompoc Elks Lodge Lounge provides a warm and friendly place for members to socialize and enjoy featured entertainment. The Lounge has a capacity of 250 people with a bar and dance floor. Cold winter nights become warm and cherry with a wood fireplace. An ATM is available to provide for your financial needs. Lounge Bar is open Mon thru Thur at 4:30 PM to Close, Fri open For Lunch,11:00 AM TO 1:00 PM; 4:30 PM To Close; Sat 11:00 AM to Close, Sunday 9:30 AM to Close.
Thursday night: open for fund raiser meals, check Lodge calendar for Thursday night events.
Lunch: served in the Member's Lounge Fridays only 11:30 AM to 1:00 PM.
Dinner: served Monday 6:00-7:00 PM, Wednesday 6:00-7:00 PM, & Friday 6:30-8:00 PM.
Saturday: Grilled Hot Dogs - Hot Dogs/Chili,11:00 - 1:00 PM
Sunday Brunch: served from 9:30 AM to noon.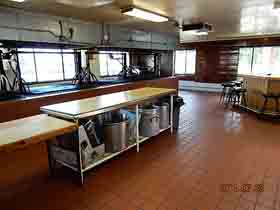 BBQ Pit
The Lodge has a BBQ facility that features four large gas fired BBQ Pits.
Adjustable grates enable members and guests to BBQ their own meat to suit their taste. Every Friday Night, the Lodge has a Cook-Your-Own dinner, when members and guests can purchase from a large selection of meat, chicken or fish and cook it themselves.
The Club also uses the BBQ facility to support catered events.
---
Back to top